Saying thank you is powerful. It can assist you in feeling grateful, sharing joy and kindness with others, and making others smile and feel happy. Saying thank you automatically makes the world a better place to live. You need to learn several thanksgiving sayings to show gratitude toward the people around you.
It is easy to see why the words "thank you" are frequently among the first few words learned in any language. Thank you is the most basic form of politeness, and it is recognized all over the world.
There are numerous ways to say thank you in a single language and English is no exception. There are several ways to say thank you in English as well. In this post, we will look at some interesting words and phrases for expressing gratitude in English.
Saying thank you in casual situations
There are several ways to say thank you in casual situations. Did your friend just wish you a happy birthday? Or did a stranger just hold the door for you at a shopping mall?
We can express our gratitude in a variety of ways for these everyday, informal encounters.
Thank you. / Thanks so much. / Thanks a lot. / Thanks a bunch. / Thanks a ton. / Thanks
Did your friend at college just bring you a cup of tea? Try saying:
"Thanks a bunch! I really needed this tea right now."
"Thanks! You're awesome for thinking of me."
"Thank you!"
I really appreciate it
Did your friends just give you a surprise birthday party and gift at your home? Try saying:
"I can't believe you guys did this for me! You should not have. But thank you so much. This was very kind of you all."
"What a beautiful gift. I really appreciate this. Thank you!"
That's very kind of you
Did a stranger at a gathering just give you a compliment? Try saying:
"I don't know what to say. Thank you."
"That is very kind of you. Thank you."
You are the best
Did your friend just help you finish an assignment? Try saying:
"You are the best. I would not have finished this on time without you."
"I really owe you one. Thanks for staying late. Next time you need help, I have got it."
I can't thank you enough
Imagine you are having a stressful situation at work and your colleague helps you to handle the situation. Try saying:
"What would I do without you? You are wonderful."
"I can't thank you enough. You really saved me."
Saying thank you in formal situations
Some situations, both at work and in our personal lives, necessitate the use of more formal language. This is especially true in writing. For example, if you're expressing thanks or gratitude in a speech at a competition, a formal reception or networking event, or a lecture, you should use more formal language.
If you're writing thank you notes to friends and family members, sending an email to a new client, or writing to another company, you should use these more formal expressions.
I'm so thankful for…
Writing some thank you notes to friends who helped you after your surgery:
"I'm so grateful for your help. It was a challenging time but you made it easier. Thank you."
"I'm so thankful for friends like you."
Thank you ever so much for…
The new product launch ceremony has been a great success and now you are writing an email to the employees saying thank you for their efforts. Try saying:
"I truly appreciate everyone's efforts and commitments to our success. Thank you for taking time out of your personal time to make this event a huge success."
Thank you for taking the time to…
Did one of your team members do extra time to help you out with a project? Try saying:
"Hi, John. I just wanted to send a note to say thank you for taking the trouble to help me out. I know you are busy and I appreciate that you took the time to help me. Thank you."
I'm eternally grateful for…
Sometimes, we face extremely difficult situations in our lives. Whenever any tragedy happens and someone helps you to cope with that. Try saying:
"I'm eternally grateful to you for looking after my kids while I was in the hospital. I felt comforted knowing they were well-feed."
"Words cannot express how grateful I am for your help after my dad passed away. I was distressed and you helped me get through each day. "
Find Your Perfect Teacher
At italki, you can find your Spanish tutor from all qualified and experienced teachers. Now experience the excellent language learning journey!
Book a trial lesson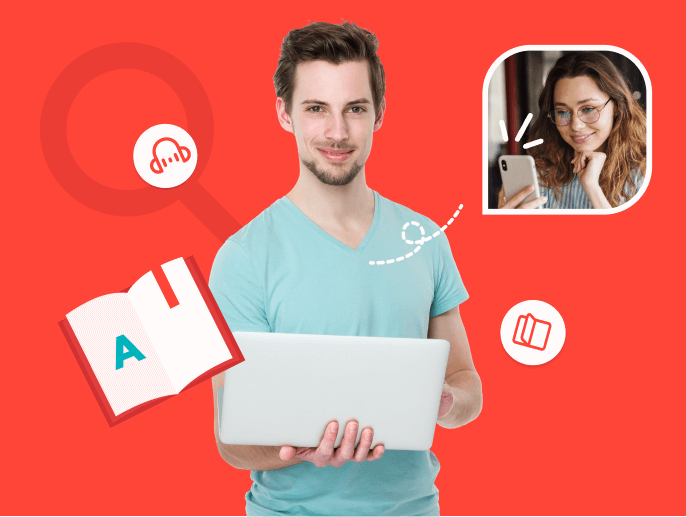 Saying thank you in professional situations
If you are writing an official business email or letter, use professional, formal expressions to express your gratitude or appreciation. For example, you may be writing to thank someone or another corporation for their support. You might want to express your gratitude for their assistance this year.
Thank you for your assistance with…
"Thank you for your assistance with/attention to this matter. We look forward to hearing from you shortly."
Your support is greatly valued/ your help is highly appreciated
"Your support in this discussion is greatly valued and we look forward to continuing our work with you."
Showing the right form of gratitude in professional situations takes you toward success. If you are in the process of learning English, you can seek professional training. Enroll yourself in italki's English learning sessions to learn English online with the native online English tutors who will help you develop an understanding of English idioms, sentences, and formal and informal English academic writings.  
How to respond when someone says "thank you"
What do you say when someone thanks you for something you've done for them? There are several ways to respond to a thank you in English. This response is also dependent on the context you find yourself in.
You are welcome
While this is the most formal response, it can also be used in more informal situations.
Don't mention it
You can use this phrase in less formal settings, such as with friends, family, or strangers.
It's my pleasure
If someone thanks you for a meal or a service, you could express how grateful you are to have had the chance to dine or work with them by saying: It is my pleasure.
How to best communicate your thanks
Thanking someone in person is often regarded as the most genuine and personal way of expressing gratitude (appreciation).
However, it is not always possible to express gratitude in person. Perhaps a meeting is inconvenient, or they are far away. But don't worry, there's always the phone. While texting is an option, calling someone to express gratitude will appear much more personal and genuine.
When dealing with official matters, such as following a job interview or a conversation with a company or business, it's best to express gratitude in writing, either via email or letter. Sending a thank-you email within 24 hours of a job interview could increase your chances of getting the job.
When you receive a gift or an invitation, it's always a nice unique quality to send them a thank-you card with a handwritten message.
The best way to learn to say thank you is to observe native speakers using them in real-life situations. This can be accomplished by listening to English conversations or watching English videos that depict them.
Videos are particularly useful because they can safely demonstrate how customs and expressions work before you use them in real life. You can use videos from YouTube or language learning programs or apps.
Conclusion
Saying thank you brings people closer. When someone says terms of endearment, you will be requiring thank you phrases to show gratitude. It is important for you to learn to say thank you based on your context.
Practice using these thank-you phrases in your daily conversations. It will not only help you to develop a command of spoken English but will also help you to develop positive and everlasting relationships with people. Saying thank you often makes the world a better place to live. Show gratitude and make people feel valued and appreciated.
Want to learn a language at italki?
Here are the best resources for you!