What's CELPE?


Celpe-Bras is the official Brazilian Portuguese exam for non-native speakers recognized by the Brazilian government. The Celpe-Bras exam is mandatory for all international students in order to enroll in Brazilian universities and can also be required by local companies. The test can be taken by foreigners aged 16 or above.
Exam Levels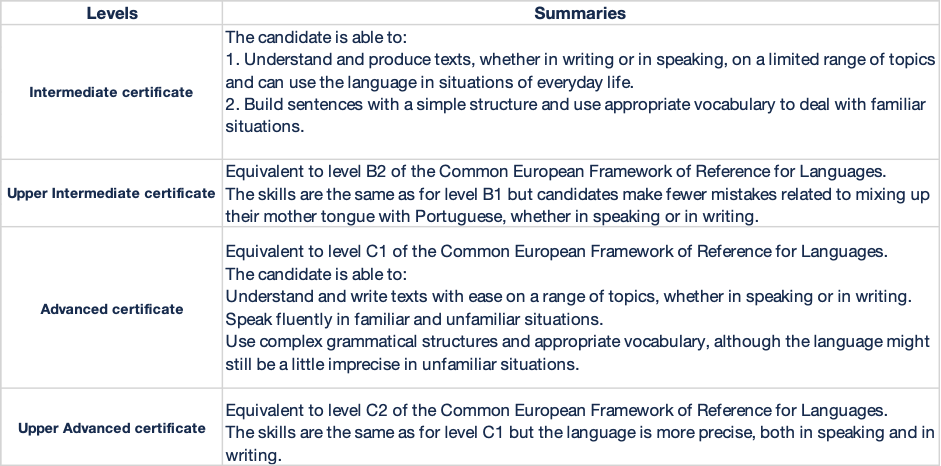 Exam Format

Scoring
You need to achieve the following scoring to get the equivalent certification for Celpe-Bras:
0.00 to 1.99: You don't get a certificate
2.00 to 2.75: You get the Intermediate Level certificate
2.76 to 3.50: You get the Higher Intermediate Level certificate
You get the Advanced Level certificate
You get the Higher Advanced Level certificate
In order to obtain a higher level of certification, you'll need to obtain the same mark in both parts of the exam. If you score higher in either the oral or written test, your certification will be based on your lowest mark.
Exam Time
The exam is held twice a year in April and October. The registration periods are usually in February–March and August–September.
italki brings professional Portuguese language teachers directly to you. Practice your Portuguese and prepare for the CELPE exam. Click on the link below to find the right teacher for you.