An introduction is a gateway to everlasting relationships. Quite often, English learners introduce themselves in a very unnatural way. The authentic introduction requires a great deal of practice. Learning how to introduce yourself in English will improve your chances to build healthy social ties.
The majority of textbooks fail to depict authentic English interactions. That is why we will look at some natural and routine ways to introduce yourself in English in this guide. Remember that self-introductions vary depending on the circumstances. To come up with good introductions, consider common places and situations where you might introduce yourself in English.
We will cover some of the formal and informal situations in this guide. If you want to learn English online, you need to get enrolled in italki's English learning courses. The availability of highly skilled online English tutors is what makes italki stand out. Book your lessons today and let the learning begins!
The introductory phrases change according to the context. You will not introduce yourself in business meetings the same way in which you will introduce yourself at casual parties.
Find Your Perfect Teacher
At italki, you can find your English tutor from all qualified and experienced teachers. Now experience the excellent language learning journey!
Book a trial lesson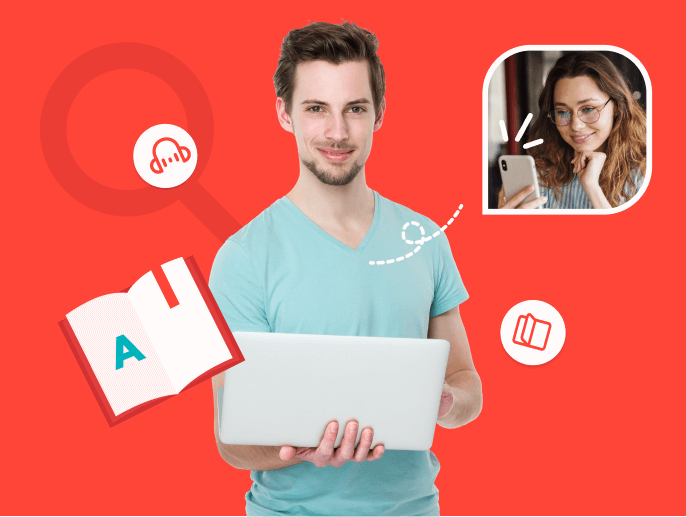 Ways to introduce yourself in English
People giving impressive and engaging self-introductions catch the limelight immediately. Giving such impressive and engaging self-introductions require you to analyze your context first.
When composing your sample English introduction, ask yourself, "Who am I talking to?" There will be different things to include in your introduction depending on your response.
You have probably heard the expression "Hey there! How's everything going?" This expression is fine if you are with a group of friends, but it may come across as strange in a meeting with your supervisor.
Let's take a look at some different ways you can introduce yourself in English.
Appropriate ways to introduce yourself in class
In a class, self-introductions should be brief and conversational. You are not required to give a detailed account of your life. Mention your official name in front of the class. Tell the class where you are, where were you born and where are you living now.
You can also share an interesting factor about yourself. It can be one of your interests or hobbies. If you do not have a current hobby, you can share one of your hobbies from the past. You can also share your reason for taking this class.
Following all these tips you can create something like this:
"Hey, I am John. I grew up in Italy and lived there most of my life before moving to the United States. I speak Italian, Spanish, and English. I love basketball and cricket. In fact, I play these sports on daily basis. I have always wanted to improve my English so now that I have the time, I have finally signed up for classes online with italki".
Here is another one:
"My name's Annie and I'm from Korea. I was born in the south of Korea but now I live in the United States. I work as a cashier, and I do not have much time for hobbies these days. But in the future, I would like to learn to play guitar. I am taking this class because I want to improve my speaking in English."
Introducing yourself as a teacher
One of the first challenges you will face as a new teacher is introducing yourself to a class. First impressions are crucial. Your students will form an opinion of you the moment you start speaking.
While introducing yourself to your new class, keep your introduction professional and fun at the same time. Share some fun facts about yourself to engage the class. If you are teaching little kids, you can also share the TV series you like the most.
You also need to discuss your learning objectives and goals with the students and must encourage them to ask questions (if they have any).
Following all these tips you can create something like this:
"Welcome back to class! I was looking forward to meeting you. I will be your teacher this year. I always enjoy staying at home and hitting a good self-help book. I am not much of an outgoing person, as you can see. I love to relax on my bed watching my favorite series. Do you know why I love English? Because it makes me feel like I am a powerful person. And my goal this year is to help you become the best English speakers possible. Now, tell me about yourselves. What do you love the most?"
You can see that the tone is personal, and you can change it to suit your tastes and requirements.
Introducing yourself in casual situations
There are few casual situations where practice is not much required. In such situations, you are required to show your spontaneous response. In such cases, keep your introductions brief and to the point. You should also leave room for follow-up questions from the other person.
Here are some examples to introduce yourself in casual situations:
1. Morning! I don't think we have met before, I'm John.
2. Hey there! I'm John. I'm new here, I just moved to the building a couple of days ago. Have you lived here for a long?
3. Hi. I heard it is your first day so I thought I could reach out and introduce myself. We have not officially met but I will be working with you on this project.
Introducing yourself in a meeting at work
Work meetings are usually scheduled in advance, but don't overlook the importance of the introduction. Assume you are required to host the meeting. Workplace meetings are expected to be brief and to the point. Begin with a quick greeting and immediately share the purpose of the meeting.
Your introductory sessions must have a quick greeting, the purpose of the meeting, and what you will be covering in the meeting.
Here is an example for you:
"Good morning everyone! I'm John from Human Resources and today I'm excited to share with you that we are arranging a PR building session on Tuesday. Today, I'd like to give a quick demo of what we are required to do in the session".
Sometimes, you are also required to write business letters instead of hosting a meeting. It is important for you to learn business letter salutation to write error-free business writings that convey the required message clearly.
Introducing yourself in an interview
Interview questions and answers in English always start with an introduction that plays a major role in building the first impression of the applicant. Creating a well-crafted and compelling English introduction will pave the way and provide you with the confidence and ease needed to make a good impression during your interview.
So if your interviewer asks "tell me a little bit about yourself," you must keep the following points in mind while designing your response to this question.
1. If the interviewer has called you for the interview. Start by saying "It is nice to finally meet you in person!"
2. After that, state the relevant experience by highlighting what makes you a good fit for the position.
3. Mention your relevant professional information that can increase your chances of being hired.
4. It is very important for you to conduct prior research on the company before going for an interview. It builds the interviewer's confidence in you.
Here is an example for you:
"It's so nice to finally meet you in person!
After graduating from university, I worked in sales for a few years. But two years ago, I started working in digital media marketing and my experience in sales definitely helped. I was able to help the company steadily hit its targets and grow its brand in the industry. I know that you are looking to grow your sales online, and that is why I applied for the position…"
If you are not prepared, professional introductions and questions like "tell me about yourself" can be overwhelming. Taking the time to practice your response, on the other hand, will allow you to share crucial and pertinent details with your interviewer and provide a lasting impression.
If you don't know what to say, introductions will always be awkward. In short, don't be caught off guard! So, take the time to write down some English introduction samples for various scenarios and start practicing them until you master them.
Conclusion
You will require English for travel and traveling is all about introductions and meeting new people. So, it is important for you to prepare yourself in the best possible way. Generate your introduction samples. Practice them regularly until you master them. Remember,  a strong and well-structured introduction can make you stand out among the rest of the crowd.
Want to learn a language at italki?
Here are the best resources for you!