French is one of the most widely spoken languages in the world. According to the Observatoire de la Francophonie, there are about 250 million people who speak French on a daily basis in different countries such as France, Belgium, Canada, Switzerland, Luxembourg, Morocco, Cameroon, Ivory Coast, among others. It is also one of the official languages of the European Union and other international organizations such as the Red Cross, the UN, and UNESCO.
Studying French can be fascinating, as it provides you with many tools and can be a great advantage if you want to develop your professional career, study at a prestigious university, or simply go on vacation in a French-speaking country.
But what if you want to learn the language, but you don't have time to go to classes? Then you must ask, "How to learn French from home?"
With all the online resources available for French learners and hundreds of French speakers looking for a virtual language exchange, you should have no problem learning French at home.
1. Use an app
How to learn French at home when time is limited? Use a mobile app at your own pace! If you have never studied a foreign language before, it's best to learn some basic vocabulary first. Language learning apps are perfect for this. They are free, you can install them on your phone, and they are addictive. Most of them use the flashcard methodology to teach you words and test you until you master them.
2. Listen to French radio
There is nothing better than listening to hours and hours of French to get used to the sound of the language in your head, it's the perfect answer to the question of how to learn French at home? It doesn't matter if you understand what they are saying or not. This is a way to immerse yourself in the language and get used to French speech. Tune in to France Info for news bulletins, Binge Audio for debates, or Les Odyssées for children's stories (for 7-12-year-olds).
3. Read a French newspaper
Reading is a great way to learn French at home if you make the effort to read a little every day. A French newspaper is perfect study material. The articles are not very long, usually written in a common language, and you can find a variety of different topics. Every day, choose an article from the sites of Le Monde or Libération. If you get stuck on a word you can use Google Translate but try to understand it on your own first. Then add it to your vocabulary lists and revise it utile you've learned all new words.
How to learn French at home: starting out with these 4 steps
Are you determined to study French on your own, but don't know where to start? It's true that it may seem like a major challenge, but we want to put your mind at ease. Below, we will share our 4 basic steps to start studying French on your own. You will see that they are very simple and that you will be able to adapt them entirely to your lifestyle and learning routine.
Assess your level
When you start learning a language, it is essential to know your level in order to choose the right learning method and materials. If you already have basic knowledge of French, either because you have studied it at school or you have previously tried to study it on your own, you should know that there are many websites that offer online tests to assess your level.
Choose a method that suits your objectives and your lifestyle
Of all the learning methods presented to you, you will have to choose one or use a combination of several methods to learn French at home. You can, for example, study with a basic-level French textbook and complement it with YouTube lessons or readings from French newspapers to deepen your knowledge of a particular subject. Never underestimate the power of learning French online. Online classes will allow you to learn in a structured way but at your own pace. Also, having a French teacher is very valuable for your learning process, no matter if you are a complete beginner or an advanced student.
Find Your Perfect Teacher
At italki, you can find your French tutor from all qualified and experienced teachers. Now experience the excellent language learning journey!
Book a trial lesson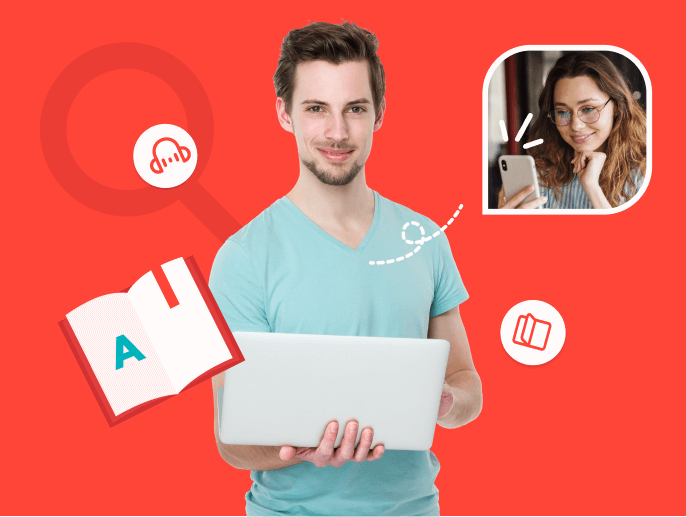 Set aside time in your schedule
Dedication is vital if you want to achieve your goals. If you want to make progress with your French learning, you have to dedicate time to it, even if it's just a few minutes a day. But once you have set your time to study, be consistent. You will see how you will notice your progress.
Look for alternatives to exercise the language
Whether you choose to watch YouTube videos, French series, movies, or even listen to French songs, it is important that you are exposed to the language so that your brain gets used to it and the learning process is more fluid.
As we have said, one of the best ways to learn French from home is to have a private French teacher to help you out. If you still feel unsure about independent language learning, then this is the perfect time to book a free trial class with us. We can help you connect with dedicated French teachers that will put you on the right learning path. Book a trial lesson and see it for yourself!
Want to learn a language at italki?
Here are the best resources for you!