Thanksgiving is a holiday that is celebrated in the United States with large dinners with your family and friends, decorations, and the occasional gift. The origins of Thanksgiving can be traced back to the 1600s when Pilgrims from Europe landed on the East coast of America. Years later, this day (the fourth Thursday in November) became a National day of thanks, with it being adopted as a National holiday in 1941.
Every year, millions of people celebrate Thanksgiving on this national day by sharing a meal with their loved ones and reflecting on what they are thankful for in the past year. Most Thanksgiving dinners consist of turkey, potatoes, yams, and pumpkin pie, amongst others – this information is vital when we look at popular Thanksgiving puns later in the article.
When attending a Thanksgiving dinner, you may hear a number of different Thanksgiving words and phrases that you haven't heard before if you are learning English. Luckily, our expert English tutors are on hand to help guide you through the phrases you may hear and to suggest some holiday-themed puns for you to add to the conversation that is sure to impress those around you. Let's get started.
Find Your Perfect Teacher
At italki, you can find your English tutor from all qualified and experienced teachers. Now experience the excellent language learning journey!
Book a trial lesson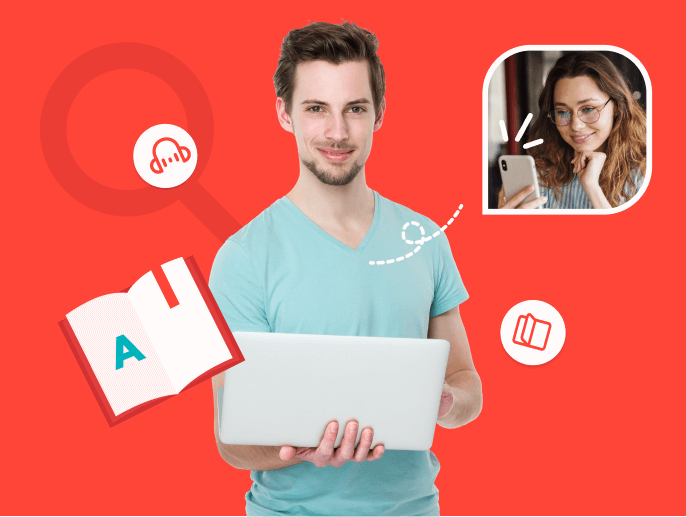 Thanksgiving Puns You May Hear
Thanksgiving celebrations are filled with joy and laughter, with many sharing jokes, puns, and entertaining stories around the dinner table. There are a number of specific Thanksgiving or holiday-related puns that you may commonly hear at this time – from funny expressions or plays on words.
Sometimes, you may even find these phrases on novelty thanksgiving gifts or clothing items. Below is a list of some of our favorite thanksgiving bases puns and a rough description of their meaning to help you fully understand the celebrations. Let's take a closer look:
Easy as pie! – Similar to the phrase 'a piece of cake', this term is used to describe something that is simple and easy to do. It is often used at Thanksgiving as pies such as pumpkin pie are a popular Thanksgiving dish.
Oh my gourd! – This is a pun based on the exclamation 'oh my god', but with the use of the word gourd, which is a type of pumpkin – common around the Thanksgiving dinner table.
Gobble until you wobble – The most common meat eaten on Thanksgiving is a turkey which is known for the gobble sound that it makes. If you eat lots of food, this is also known as gobbling, and this is where the pun derives from. Gobble to you wobble means eat as much as you like until you are struggling to walk!
Feast mode – Feast mode is a wordplay on beast mode. Use this when you are very hungry to describe how you are going to eat a lot.
The gravy train – The phrase gravy train refers to someone that is in a position where they are making a lot of money easily. This is used as a Thanksgiving pun as Thanksgiving dinner usually comes with lashings of gravy.
I'm all about that baste – A play on the song 'All about that bass' this pun links to the way that a turkey is cooked – by basting or covering it in its own juices.
Corn you believe it? – Instead of saying 'can you believe it' on Thanksgiving, switch the can with the word corn (commonly eaten at Thanksgiving dinner) to get a laugh or two.
Cheater, cheater, pumpkin eater – This is a take on the nursery rhyme 'peter peter pumpkin eater' and can be used if someone isn't playing family games after Thanksgiving dinner fairly. Again, this links to Thanksgiving due to the inclusion of the word pumpkin in the phrase, as this is commonly eaten during the holiday season.
B-autumns up – A replacement for the phrase 'bottoms-up', this phrase plays with the sounds of the English language. It can be used instead of 'drink up' when talking about finishing off drinks during Thanksgiving celebrations.
Fowl play – The traditional meaning of the foul play is linked to violence, particularly murder. However, nowadays, it is more likely to be used when you suspect something suspicious. The pun replaces the word 'foul' with 'fowl', which is the type of bird that a turkey is.
Turnip the beat – Turnip is also commonly used in Thanksgiving cooking, so why not add it to this pun when asking to turn up the music during your Thanksgiving party.
That's a-maize-ing – Maize is another word for corn, which is commonly used for Thanksgiving dinner. To get this pun across in conversation, it is important to pause between the sounds of this phrase.
Taters gonna tate – Instead of the phrase 'haters gonna hate' when talking about people criticizing you, replace this with taters for a potato-loving Thanksgiving reference.
I yam who I yam – Yams are another word for sweet potatoes and are traditionally eaten during Thanksgiving dinner. This pun is sure to get some laughs over the dinner table.
Sweet as apple pie – This lovely simile is used to describe something this is lovely and that you enjoy. Apple pie is often served alongside pumpkin pie as a dessert at Thanksgiving dinner.
Common Thanksgiving Sayings
As well as quotes from famous Americans about the importance and the joys of Thanksgiving, or the puns listed above that focus on a play on words, there are also common Thanksgiving sayings that are used during this holiday but those celebrating it. These are what you will hear said most often from our list, with many focusing on food and thankfulness just like the day itself. Some of our favorite Thanksgiving phrases include:
Phrases to do with thankfulness
Count your blessings
Give thanks with a grateful heart
In all things give thanks
Eat, drink, and be thankful
Let our lives be full of both thanks and giving
Gather here with grateful hearts
There's always something to be thankful for
Thankful and blessed
Phrases to do with food
There's always room for seconds
Pumpkin spice and everything nice
Pumpkin kisses and harvest wishes
Leftovers are for quitters
Get your pie on
It's turkey time
Keep calm and gobble on
How Can italki Help You
If you are looking to learn more about the English language and learn English online, then look no further than italki.com. Our expert staff can help you out with a number of different phrases in English, such as common holiday sayings, and famous quotes to do with Thanksgiving you can add to everyday conversation. Becoming familiar with common phrases and traditions that those who speak English use can take some time, but italki is here to help with different English classes online that you can select to learn more about the language.
Want to learn a language at italki?
Here are the best resources for you!
Conclusion
Thanksgiving is a classic American holiday that brings family and friends together to reflect on the year and what they are thankful for. It is a great opportunity to spend some quality time together, laughing, eating, and enjoying each other's company.
Now, you are equipped with some great Thanksgiving-themed quotes and phrases to help you get involved in the day. If you are looking for further information on English holiday sayings, look no further than italki. Get started and learn the English language today with italki.com.