Belgium has a wide range of national languages. Let's what they are, where they are used, and, most importantly, when they should be used. Knowing about all these languages will help you manage your Belgium trip like a pro.
Belgium is located on the border between Germanic and Romance-speaking Europe, and its political, cultural, and linguistic makeup reflects this. What could possibly go wrong when three major languages are spoken under the same roof? Apparently, quite a bit.
Unlike other European countries that have successfully forged a united national identity out of multiple linguistic communities, Belgium's linguistic diversity has recently become a political hot topic, with divisions over language frequently opposing different linguistic communities against each other. So, what languages are spoken in Belgium?
Most people expect to hear Dutch or French in Belgium, but many are surprised to learn that the country has three official languages.
Official languages of Belgium
Dutch
There is the Dutch-speaking Flemish community, which is mostly concentrated in northern Flanders. They account for roughly 60% of the population (6.5 million). While this community's language is largely identical to Dutch spoken in the Netherlands, academics refer to it as "Belgian-Dutch" and everyone else refers to it as "Flemish."
There are, of course, distinctions between Flemish and Standard Dutch, particularly in pronunciation, vocabulary, and idioms. Still, someone who speaks Dutch should have no trouble understanding Flanders.
French
French is the second most spoken language in Belgium. The French-speaking community is concentrated in southern Wallonia and the capital, Brussels. They account for roughly 40% of the population (4.5 million).
One of the major varieties of modern French is the distinct flavor of French spoken in Belgium. French is spoken natively by approximately 39% of the population in southern Belgium (also known as Wallonia).
Given the country's political and military history, this is not surprising: France had annexed much of modern-day Belgium under Napoleonic rule only 35 years before Belgian independence.
At the time of the Belgian revolution, French has deemed the official language of the court and the common language of the well-educated elite. The Treaty of Utrecht established the modern Belgian southern border in 1713. On both sides of the new border, speakers of mainstream French and related regional languages remained.
The Napoleonic rule in the 18th and 19th centuries increased the importance of the French language in Belgium. Centuries after the first French expeditions into modern-day Belgium, the French language—and several variants thereof—is still spoken in the southern half of the country, as well as a few other areas.
In 2011, the French-speaking Community of Belgium was unofficially renamed la Fédération Wallonie-Bruxelles (Wallonia-Bruxelles Federation).
Despite obvious differences in pronunciation and vocabulary, if you learned standard French in France, you should be able to understand French-speaking Belgians — you just need to adjust your ears a little.
If you want to learn French online (a widely spoken language in Belgium), get yourself enrolled with italki. Here, the French teachers will help you learn common French verbs, pronunciation, conjugation of French verbs, and sentence formation. With over lesson plans available for more than 150 languages, italki is the best platform for you to learn French.
Find Your Perfect Teacher
At italki, you can find your French tutor from all qualified and experienced teachers. Now experience the excellent language learning journey!
Book a trial lesson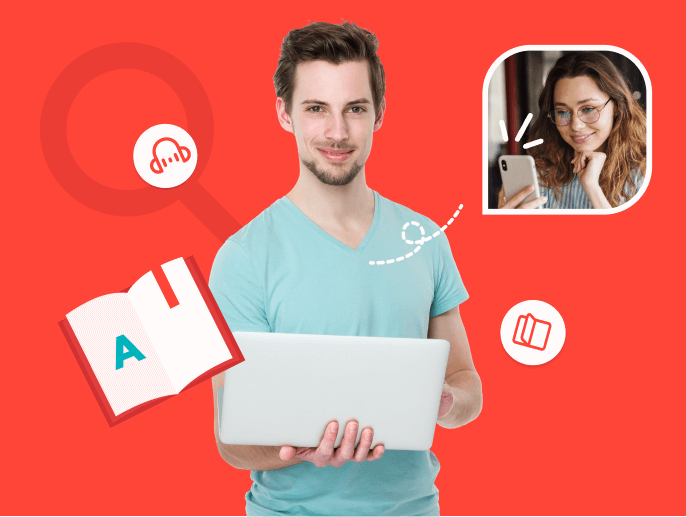 German
Belgium's third official language is modern German. Surprisingly, and statistically, only 1% of the Belgian population speaks it natively. German speakers in Belgium are concentrated in the East Cantons, a narrow strip of land bordering Germany.
In this part of Wallonia, nine communes declare German to be their official language, with two more providing accommodations for educational and administrative purposes. The influence of German languages in Belgium dates back to the Frankish tribes who dominated the country's northern region, supplanting Roman rule around 300 AD/CE.
Following numerous foreign governments gaining and losing sovereignty in Belgium over the next several centuries, the Germans retook power in Belgium near the beginning of the twentieth century, bringing their language with them.
The Battle of Liège occurred on August 5, 1914, and was preceded by the German occupation of Belgium in the early twentieth century. As part of the Treaty of Versailles, the area now known as the East Cantons—also known as Eupen-Malmedy—was ceded to Belgium after WWI.
Regional and minority languages of Belgium
Belgium is home to a wide range of regional and minority languages, many of which are closely related to the country's major official languages of Dutch, French, and German.
Walloon, Champenois, Lorrain (Gaumais), and Picard are Belgian regional languages related to French. Yiddish and Moselle Franconian are minority language variants on the Germanic side of Belgium (with relative dialects in Low Dietsch, Ripuarian, and Southeast Limburgish).
Walloon
With only 6% spoken in the provinces of Brabant-Wallon, Namur, northern parts of Luxembourg, and the eastern part of Hainaut, Walloon is classified as "definitely endangered" by the UNESCO "Atlas of the World's Languages in Danger" as a minority language.
Champenois
Less than 1% of Champenois is spoken, primarily in Vresse-sur-Semois, in Belgium's Namur province. It is also spoken in the French province of Champagne. Unfortunately, UNESCO lists Champenois as a critically endangered language.
Lorrain (Gaumais)
Less than 1% of Lorrain speakers live in the far southeast corner of Belgium, primarily in the town of Gaume, where it is a recognized regional language known as Gaumais.
Picard
Picard was recognized as a regional language in Belgium's French community as of 1990. Unfortunately, Picard is classified as critically endangered, along with several of its sister languages and numerous minor Romance languages in the region, with only 2% of the population speaking the language.
Even in France's region Picardie (the Picardy region), there are only a few remaining speakers.
Moselle Franconian
The language is related to Luxembourgish, which is an official language in Luxembourg and a recognized minority language (less than 1% spoken) in the controversially named Wallonia-Brussels Federation.
Yiddish
Yiddish, a minority language spoken in Belgium for over 750 years, plays an important role in the Jewish community and has deep roots in Antwerp, Belgium's second-largest city.
Beginning in the middle ages and continuing through the ups and downs of life under Spanish, Austrian, French, and Dutch rule, Yiddish speakers in Belgium have maintained schools, synagogues, professional associations, and political organizations.
However, the language is now spoken by less than 1% of the population.
Some other international languages are spoken in Belgium
Modern immigrant languages, which are mostly spoken as a second language but are also spoken as a first language in Belgium, now include:
English (first: 2%, second: 55%)
Spanish (first: 5%)
Italian (first: 2%, second: 1%)
Arabic (first: 3%, second: 1%)
Turkish (first: 1%)
The proportion of Brussels residents who speak English as a second language has risen to 38% by 2022, thanks to Brussels minister Rudi Vervoort's 2013 proposal that English be designated as the official language of the Brussels-Capital region.
Belgium may have three official languages, but the story of the languages spoken within its small borders is far more complicated. Immerse yourself in Belgium's language and diverse history if you find yourself there.
This guide has clearly highlighted the importance of learning French especially if you are planning to visit Belgium soon. You can learn French at home with the help of the online learning platform italki.
There are several best books to learn French. You can find French learning books online. Most of the books are very simple with enriched French knowledge making it easier for you to understand French content.
Conclusion
Now that you know what languages are spoken in Belgium? Pull up your socks and start learning them.
Want to learn a language at italki?
Here are the best resources for you!