India's dominant language, Hindi, is one of the top five languages in the world. There is a great deal of value in learning it even though it is not as widely spoken across the world as other languages. Learning Hindi has many advantages, from enhancing your career prospects to learning about a unique culture.
These days, you can easily learn Hindi online with mobile apps. The presence of Hindi learning apps isn't surprising at all. But do they help? Absolutely! This is especially true if you know what you need, and choose the app that meets your needs.
Besides your Hindi textbooks, songs, and movies, apps to learn Hindi would make a great addition to your learning toolkit! Mobile learning apps are easy and continent: you can practice anytime and from anywhere. Learning Hindi with mobile apps will allow you to acquire fluency in your spare time. It will give you the confidence to communicate in Hindi and will offer you a sense of progress and achievement as you advance.
In this article, we are listing the top 5 apps to learn Hindi!
1. Mondly
The language-learning app Mondly is popular. Hindi is one of the languages it supports. With this Hindi learning application, you can learn Hindi in short, quick sessions using free lessons every day.
Mondly provides more conversational Hindi lessons. It makes learning Hindi easier. By learning core Hindi words, forming sentences, speaking and repeating basic phrases you will begin to speak Hindi.
Besides games and quick lessons, this app contains many more features. Are you a learner or an advanced learner, a traveller or a business person on a tight schedule? If so, this Hindi app would work great for you. It starts with conversational Hindi plus grammar and vocabulary, and then moves on to more complex topics.
2. Drops
To learn Hindi online, Drops is another good app choice. This Hindi app is as effective as the rest of the apps from this article, but Drops takes a conversational approach to the language.
Individuals can expand their knowledge as they progress by using the app. Rather than only studying grammar, with this app you can practice it as well. Additionally, you can play games and learn quick grammar lessons.
Drops offers a free version as well as a premium version. On the free version, students have a daily time limit of five minutes. Premium users do not have any restrictions.
Find Your Perfect Teacher
At italki, you can find your Hindi tutor from all qualified and experienced teachers. Now experience the excellent language learning journey!
Book a trial lesson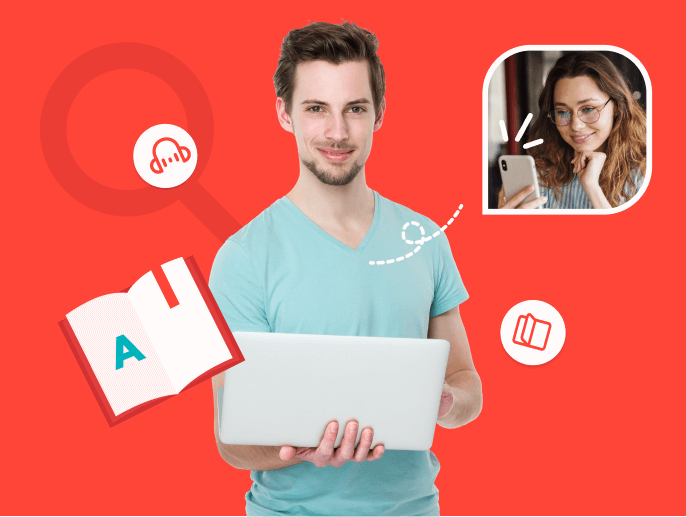 3. Duolingo
The language learning app Duolingo is among the most popular on the market. Hindi is one of the many languages offered on the app. Hindi grammar and vocabulary can be learned by using Duolingo for free. You can use Duolingo to practice reading, writing, and speaking whether you're a beginner or an expert.
Listening to Hindi conversation and studying verbs are both easy with this app for beginners. The game-like lessons allow users to learn Hindi in just five minutes a day. The lessons are arranged in a way that makes it easy to grasp the grammar rules, even though they do not focus on teaching the rules directly. You can use it to test your grammar and vocabulary skills, as well as to learn how to construct sentences.
Duolingo has a ranking system that ensures that you are always motivated and practice regularly, even if you're just trying to reach higher ranks. Some sentences and conversations that you'll practice on Duolingo aren't always used in everyday situations, but they will help you to understand important grammar and phonetic rules. In any case, Duolingo is a great free app to learn and speak a foreign language.
4. Memrise
Using different teaching methods, audio and video, Memrise is another powerful and popular app for learning Hindi. Many of the lessons are recorded by native speakers to help learners with conversation and vocabulary. Memrise also has a social app functionalities and allows learners to interact with Hindi speakers.
With Memrise, you can learn and practice Hindi vocabulary in a fun and effective manner. You can use it to test your proficiency, to learn pronunciation, and the app has an offline version that allows you to study offline.
Moreover, this app enables learners to interact with Hindi speakers through conversational and vocabulary lessons. Memrise also provides tests and quizzes to build up your proficiency in a fun way, as well as pronunciation lessons based on your own recordings. So it should come as no surprise that Memrise is one of the best apps for learning Hindi quickly.
5. Italki app
The italki app is perfect for learners who learn best with one-on-one private lessons. On italki, you can learn Hindi from professional teachers or community tutors via private online lessons. This app is an excellent choice if you have difficulties learning grammar or if you have specific questions and points to work upon.
Italki offers flexible class scheduling at a time and place convenient for you and very affordable online lessons that are up to 30% cheaper than in-person classes. Moreover, the biggest advantage of this app is the personalized classes. Your online Hindi teacher can tailor the classes based on your needs: from conversational Hindi to certification preparation and business lessons.
The italki mobile app can also be used to improve your speaking skills by practicing with native speakers and other Hindi students. To remain motivated throughout your Hindi learning journey, enroll in one-on-one online lessons with a Hindi tutor on italki.
Find Your Perfect Teacher
At italki, you can find your Hindi tutor from all qualified and experienced teachers. Now experience the excellent language learning journey!
Book a trial lesson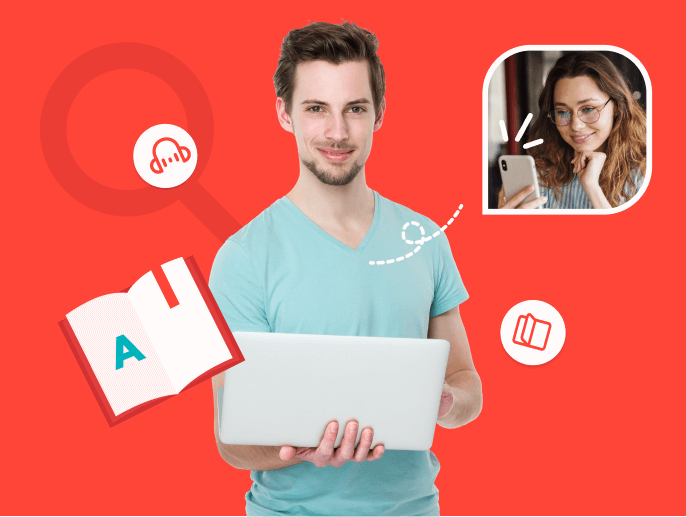 What's the Best Way to Learn Hindi with a mobile app?
But what's the best bay to learn Hindi and from where should you start?
Become familiar with the alphabet: 
Hindi is a phonetic language and similar to many other Asian languages. The alphabet in Hindi has 36 consonants and 12 vowels. The phonetic nature of Hindi means that if you learn the alphabet, you'll be able to pronounce most of the words accurately. The letters are transcribed in Romanised characters, but the Romanization of the letters usually doesn't produce the most natural pronunciation. That's why many Hindi students find it difficult to pronounce the Hindi alphabet. By learning to read and write the alphabet from a Hindi teacher, you will be able to learn the language more effectively.
Besides using Hindi language learning apps, you can also utilize websites, podcasts, and textbooks for a better learning experience. You'll start to understand the language better and faster if you diversify your sources.
Put your grammar to the test: 
Whenever you learn a new grammar point, remember to use it in a sentence. You can practice with other Hindi students on the Italki app or even by yourself!
Enjoy your favourite form of entertainment in Hindi, whether it is music, podcasts, or movies. You will gain a better understanding of the language and be able to speak it more fluently.
Conclusion
There are a lot of mobile apps options available to you if you're interested in learning Hindi quickly. But you should choose the app that works well for you. Try them out and decide which fits your learning needs and routine the best. The important thing is to remain consistent with your lessons and to always make time to learn Hindi fluently. Keep up the good work and you'll speak like a local in no time.
Want to learn a language at italki?
Here are the best resources for you!