If you are planning a trip to France, you might be wondering what the French eat for breakfast. The answer is that French Breakfasts do not consist of a single dish. Each region of France has its own traditional breakfast foods. But, there are some typical French dishes that you must know before your visit to France.
French breakfasts are a delicious and filling way to start the day, and they provide an insight into French culinary tradition. French breakfasts come in all shapes and sizes, from croissants and brioche to omelets and tartines, and include both sweet and savory options. Bread and pastries are the most commonly purchased items.
Stop wondering how long it takes to learn French and have a delicious tour of the French breakfast dishes. So, let's get started!
Learn French on italki
Join the global community of language learners today! Sign up for italki and start improving your language skillswith native-speaking teachers from around the world.
Create an italki account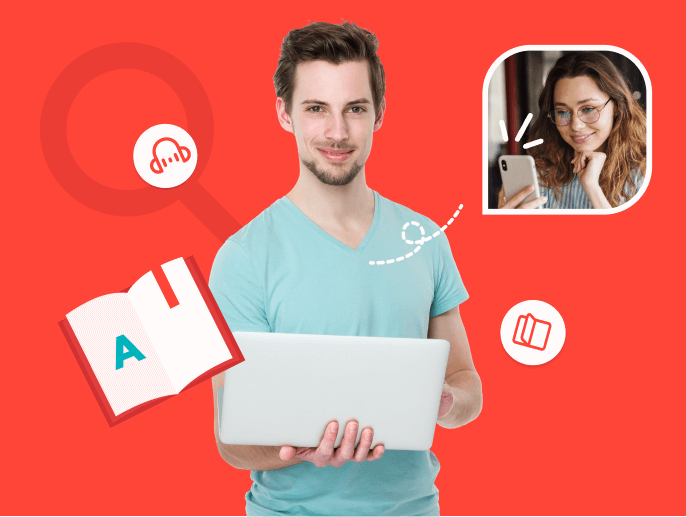 Common French breakfasts
Brioche
Brioche is a French breakfast bread made from flour, yeast, eggs, and butter. After shaping the dough into a loaf, it is baked until golden brown. Brioche is available in both sweet and savory varieties. Savory brioche can be stuffed with meats or vegetables, whereas sweet brioche can be stuffed with jams, honey, or chocolate.
Brioche is a popular breakfast bread in France because it can be easily customized. It is ideal for those who want to start their day with something delicious and filling.
Beignets
Beignets are a type of French pastry made from a doughnut-like batter. The beignets are then deep-fried and dusted with powdered sugar. In France, they are typically served as a dessert or quick snack, but they can also be eaten for breakfast.
Pain Perdu (French Toast)
Pain Perdu is one of the most popular French breakfasts. This is French toast made with bread that has been dipped in eggs and milk before being fried.
Pain Perdu, which translates to "lost bread," refers to stale bread. You can turn stale bread into a delicious dish by cooking it this way. French toast is delicious with butter, syrup, or even fruits and honey. A sweet and pleasant start to your day before venturing out to see France's famous landmarks.
Tartine (Baguette with Butter and Jam)
Tartine is a French breakfast dish that consists of jam and bread, usually a baguette. A baguette is a long and thin French bread. Toast the bread and spread it with jam or honey. It's also delicious with other toppings like Nutella, honey, or cheese. Tartine is a simple but filling French breakfast.
Croissants
Croissants are a type of French pastry that is crescent-shaped and made from laminated dough. The dough is layered with butter before being rolled into a sheet. After that, it is cut into triangular shapes, rolled into a crescent shape, and baked until golden brown. Croissants can be filled with jam, honey, or even chocolate.
Pain Au Chocolat
Pain Au Chocolat is a French breakfast pastry made from chocolate-filled croissant dough. The dough is rolled into a sheet before being cut into rectangles. After that, the rectangles are folded and baked.
Chaussons aux Pommes
Puff pastry and apples are combined to make Chaussons aux Pommes, a French breakfast dish. The phrase "apple turnover" translates literally. Puff pastry is wrapped around the apples before being baked. A delicious French breakfast dish is Chaussons aux Pommes.
Buckwheat Crepes
Crepes are a traditional French breakfast made from buckwheat flour. They are thin and light and can be paired with a variety of ingredients. They are simple to make and extremely versatile. Some of the most common fillings for crepes are sugar, Nutella, or jam.
French Breakfast Puff
A French breakfast puff is similar to a muffin and is a popular breakfast option in France. They are sugared and cinnamon-coated, making this a sinful French breakfast. If you like muffins and have a sweet tooth, this is the recipe for you.
Yogurt and Fruit
Many French people, on the other hand, begin their day with a healthy breakfast of yogurt and fruit. Yogurt can be eaten plain or flavored with jam, honey, or syrup. Grapes, apples, pears, oranges, and strawberries are common ingredients in French fruit salad.
French radishes with butter and salt on toast
French radishes with butter and salt on toast are one of these dishes. French radishes are a variety of radishes native to France. They are small, with white flesh and red skin.
Raw French radishes are popular, but they can also be cooked. A simple but delicious French breakfast dish is radishes with butter and salt on toast. To make the dish, toast the bread and then spread it with butter. The toast is then topped with salt and French radishes.
Croque Madame
Croque Madame is a popular French breakfast dish that combines ham and cheese. Sandwiched between two slices of bread, the gammon and cheese are grilled or toasted. A poached or fried egg is usually served on top of the Croque Madame.
Croque Monsieur
Croque Monsieur is another cheese-based French breakfast dish. The main difference is that before grilling, the bread is dipped in a beaten egg mixture. In some ways, this is similar to ham and cheese French toast.
Both dishes are from Paris's Ile-de-France region. A sweet and pleasant start to your day before venturing out to see Paris' famous landmarks.
Omelette
Eggs play an important role in French breakfasts. Another popular French breakfast dish is omelets. Simple ingredients such as eggs, milk, butter, and salt are required. Nothing spectacular when compared to omelets from other parts of the world. Omelets, on the other hand, are versatile and can be filled with a variety of fillings such as cheese, ham, vegetables, or herbs.
Quiche Lorraine
Quiche Lorraine is a traditional French tart made with eggs, milk, bacon, and cheese. Typically, the cheese is Gruyere or Emmental. Breakfast quiche Lorraine is frequently served with a side salad. It's a delectable and simple French breakfast dish.
Tea and coffee
Without coffee or tea, no French breakfast would be complete. Coffee and tea are typically served with a side of milk and sugar. If you order coffee in France, it will most likely come with a small piece of cake or a pastry.
Hot Chocolate in France
Hot chocolate is a popular drink in France, especially for breakfast. French chocolate, milk, and sugar are used to make the hot chocolate. It's usually accompanied by croissants or beignets. A delicious way to start the day is with French hot chocolate.
Now that you know about typical French breakfast dishes, let's explore how you can speak French fluently before you visit France.
Speak French fluently with italki
If you want a personal French tutor, try exploring italki. This platform is the right place for every French learner as it has all the right tools and techniques required to gain fluency in speaking and writing French. The tutors are budget-friendly and provide a wide variety of teaching styles.
We recommend you learn French online under the supervision of native French teachers (available at italki). It will improve your French pronunciation and vocabulary just like native speakers. Visit the website to book your lessons today!
Want to learn a language at italki?
Here are the best resources for you!
Conclusion
These are just a few examples of popular French breakfasts. As can be seen, there is no single French breakfast dish. Breakfast in France is typically comprised of pastries, bread, eggs, and yogurt. Breakfast foods ranging from croissants and pain au chocolat to omelets and crêpes will give you a boost of energy.
Now that, you know French breakfast dishes you need to learn how to order food in French so that you don't miss a single chance of having delicious French food items.
Find Your Perfect Teacher
At italki, you can find your French tutor from all qualified and experienced teachers. Now experience the excellent language learning journey!
Book a trial lesson