Cebuano, Basque and Maltese are just some of the unique languages italki offers classes in. Some people let a seeming lack of language learning resources stop them from accessing these beautiful languages and the countries and cultures that they belong to, but you don't have to be one of them! Here's how…
How many languages?
The last time I checked italki offered in excess of 150 languages, many of which can be learned from Spanish, Hindi, Arabic, and any number of other languages (as well as English of course). This means that whoever and wherever you are in the world, whatever language you want to learn, you can – no matter how rare or remote.
However, despite this inclusivity and the diverse range of languages available some people find themselves giving up before they've even started because of the seeming lack of supporting study materials available for practicing between classes. Maybe you're one of these people. The good news is that you're not the only one, and there is help at hand! In fact, italki has partnered up with the uTalk Learn Any Language app to do just that.
Who is uTalk?
Like italki, uTalk also offers 150+ languages, most of which can be learned from any of the languages on offer, so you can immerse yourself in the world of your target language by learning Basque from Spanish, or Maltese from Arabic, just to give a couple of examples. 
We know that your time is precious and you want to progress in your language fast – which is why you're taking italki classes in the first place – but the best way to get the most out of your classes are to put in some study too.
Whilst italki is all about live classes with native-speaking teachers, uTalk is a complementary the app you can use in-between classes to revise and reinforce what you learned with your teacher and keep up your new language skills until your next class.
Find Your Perfect Teacher
At italki, you can find your English tutor from all qualified and experienced teachers. Now experience the excellent language learning journey!
Book a trial lesson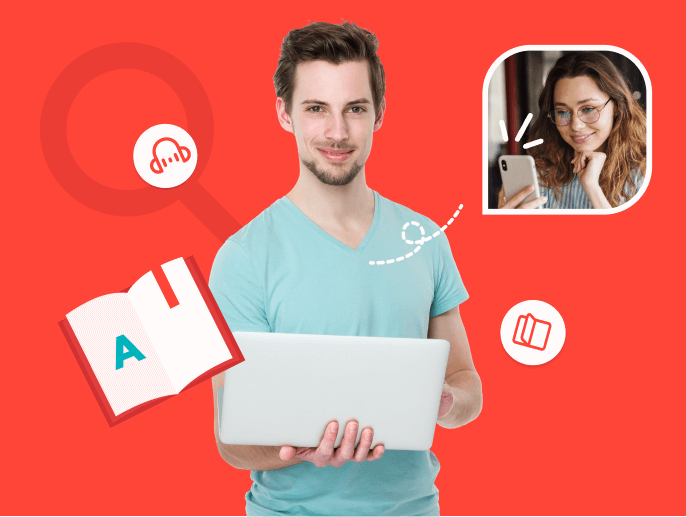 What to do between classes?
It's true that the more you put in the more you get out, and the layout of the games on theuTalk app has been specially designed to engage your brain to make those essential words and phrases you need to know stick fast.
For example, your italki teacher gives you a list of family members to learn – you go through them in class once or twice, see how the words are spelled, and practice the pronunciation, but then the rest is up to you. And that's when the uTalk app comes in.
Once you've played the games and scored the points you'll be word confident, but then you'll want to move onto the next stage and fit those words into handy sentences you'll be sure to use when you want to introduce yourself. You'll be in safe hands with your italki teacher who will guide you through the grammatical intricacies of forming sentences, such as helping you to identify the correct form of the verb and knowing whether it comes before or after the object, but you don't need to stop there. 
When to study?
Carry on practicing after class by using the handy phrase search tool on uTalk to look up a keyword and a list of phrases that include it in multiple 'everyday' contexts will pop up in an instant. You'll feel confident to form your own sentences in no time and ready to get your next italki class off to a flying start.
If you've forgotten how to pronounce something you don't need to wait until your next class to find out; you can also use the phrase search tool to hear the male and female native speaker voices say it back to you to perfect your pronunciation. It's also handy if you've forgotten how to spell something in-between classes, especially if the script used in your chosen language is different from the Latin script. To save time the chances are your italki teacher will spell out the transliterated word for you but on the uTalk app, you can see the original script alongside the transliteration too.
Where is the best place to learn?
It's always best if you can find a quiet spot where you can focus for your italki class; the minimum class time is 30 minutes to make it worth your while. Booking an italki class helps focus your mind and keeps you motivated because once you're booked in there's no backing out at the last minute! But what about when you only have 5 or 10 minutes to spare? You can easily whip your phone out on the bus or the train and get practicing with uTalk straight away. Or how about running the word list on loop whilst you're cooking or eating; in fact, you can give your language skills a boost anytime, anywhere.
Find Your Perfect Teacher
At italki, you can find your English tutor from all qualified and experienced teachers. Now experience the excellent language learning journey!
Book a trial lesson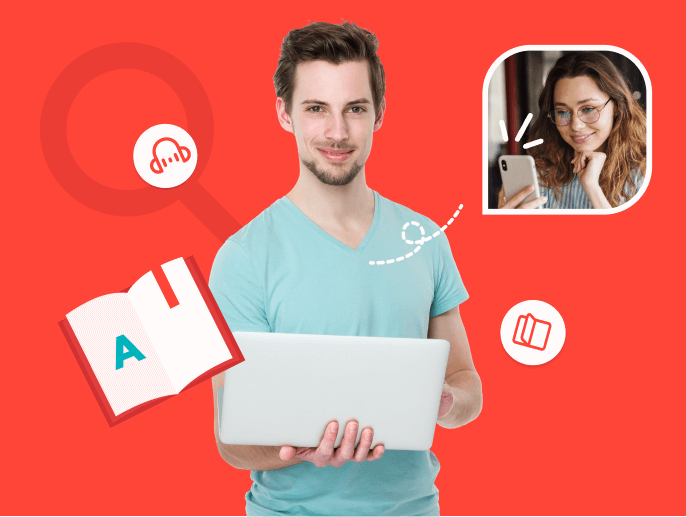 Why is culture important in class?
Culture is an intrinsic part of language and you'll get a sense of it from authentic interactions with native speakers right away on italki! In this, as in so many ways, uTalk and italki are a great match because we both prize every day, 'real-life' language which inevitably has culture right at its heart. 
We believe that this is all the more important when it comes to minority and endangered languages which can be harder to access (although this article demonstrates that we're actively working with communities to try and do something about that!) The culture-specific category on uTalk is a unique topic found in each of the 150 languages on the uTalk app which will pique your curiosity about the places where the language is spoken and is a great springboard for delving in deeper with your italki teacher. You're welcome!
Tempted to try uTalk?
italki has teamed up with uTalk to max out your opportunity to enjoy all cultures and countries through the languages that encapsulate them, no matter how rare or remote. Now you have some hints and tips on how to do this, want to give it a try and see how uTalk can turbo-charge you into your next italki class for yourself?
Enjoying learning Swahili, Dzongkha, or Galician? Or any other language? We'd love to hear
from you!
Want to learn a language at italki?
Here are the best resources for you!