There are different ways to say congratulations in Italian. In this post, we will discuss some standard ways that are applied to a wide variety of situations. Stick to this guide till the end to learn how you can send your good wishes to the people around you.
We have also included a few examples of how to use these phrases in real-life situations. We recommend learning these expressions in context so you always know which situations call for which phrase of congratulations.
So let's get started!
Complimenti!
Complimenti means 'well done!' It is the most common way of congratulating someone in Italian.
It literally translates to "compliments" and allows you to recognize what the other speaker has accomplished. You can use complimenti to congratulate someone on anything from a wedding to a job promotion because it is such a versatile phrase.
Additionally, Italians use complimenti to express gratitude to the other person. Whether you are complimenting a friend's new outfit or their Italian speaking skills, you can use complimenti to let them know that their efforts were not in vain.
Here are some examples of how to use complimenti in Italian conversation:
1. Complimenti per la laurea! (Congratulations on your graduation!)
2. Complimenti, tu canti molto bene. (Nice job. You sing very well!)
Learn Italian on italki
Join the global community of language learners today! Sign up for italki and start improving your language skills with native-speaking teachers from around the world.
Create an italki account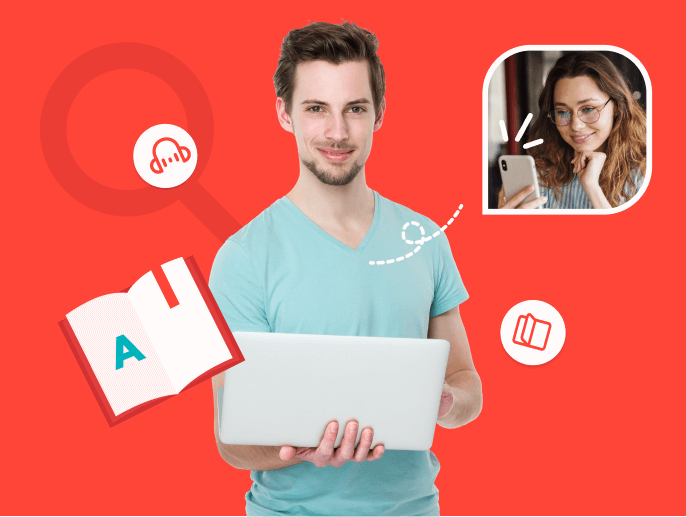 Bravo/a!
You have most probably heard the expression "bravo/a" (good job). This word is even more versatile than complimenti and can be used in a wide range of contexts. Not only is 'bravo/a' appropriate for special occasions, but it is also a good word to use when you want to compliment someone on a job well done.
For example, you might say 'bravo/a' to an English learner after they successfully string together a complex sentence in English.
Complimenti, on the other hand, would be appropriate in that context only if they were followed by an expression of praise. For example, Complimenti, parli molto bene l'inglese! (Wow, you really know how to speak English!)
It is sufficient to use the word bravo/a on its own to congratulate someone. Remember to use brava when addressing a male speaker and brava when addressing a female speaker.
Congratulazioni!
In contrast to the previous two sayings, congratulazioni (congratulations) is a more formal way of expressing congratulations in Italian.
It is worth noting that congratulazioni is more commonly used in writing than in everyday speech. However, if you want to congratulate someone in a more formal manner, congratulazioni is a suitable option.
For example:
1. Congratulazioni per il vostro matrimonio! (Congratulations on your wedding!)
2. Congratulazioni per la promozione di lavoro! (Congratulations on the job promotion!)
You need to learn Italian verb conjugation to generate an error-free writing piece congratulating any of your formal relationships.  
Felicitazioni!
Felicitazioni (congratulations) derives from the Italian word felicità, which means "happiness."  When you want to offer someone your heartfelt congratulations on a happy occasion, you can use felicitazioni.
For example:
1. Fai le mie felicitazioni a tua sorella per il nuovo lavoro. (Congratulate your sister for me on her new job.)
Tanta felicità!
Tanta felicità (literally, "a lot of happiness") can be applied to a variety of situations. Whether you are attending a wedding or a graduation ceremony, you can use this phrase to express your best wishes to the person. It will undoubtedly help to lift everyone's spirits at the event.
Cento di questi giorni!
This phrase, which literally means "a hundred of these days," is the Italian equivalent of "many happy returns."
Saying this to someone who is starting over will let them know that you wish them many more days filled with joy and good fortune.
You can now learn Italian with italki. Among so many options, finding a suitable learning platform is a blessing these days. With italki, you can find the fastest ways to learn Italian and expand your knowledge base in a matter of few days. Book your lesson plans and start learning Italian today!
Want to learn a language at italki?
Here are the best resources for you!
Auguri!
Auguri (good wishes) can be heard all over Italy in a variety of contexts. The most common meaning of this word is to wish someone well. Auguri is also used by Italians to wish someone a happy birthday or to celebrate holidays such as Christmas, Easter, and New Year's.
While it isn't a direct translation for "congratulations," it is still a wonderful way to recognize and celebrate happy events in other people's lives.
Here are some examples using this phrase:
2. Tanti auguri a te! (Happy birthday to you!)
3. Auguri di buone feste! (Happy holidays!)
4. Auguri per la gravidanza! (I wish you all the best with your pregnancy!)
Auguroni!
You may have noticed that auguroni (good wishes) sounds very similar to auguri. This is due to the fact that these two words essentially mean the same thing, but auguroni is more emphatic than auguri.
If you are particularly excited about a particular event, you can use auguroni to express your enthusiasm to the other person.
Here are a few examples:
1. Auguroni di Buon Natale a tutti! (Best wishes for a Merry Christmas to you all!)
2. Auguroni di buon compleanno, Giulia! (Happy, happy birthday, Giulia!)
Weddings, engagements, and birthdays have dedicated phrases. If you want to congratulate a happy couple or a birthday boy or girl, use the following phrases to express your happiness.
Evviva gli sposi! (For weddings)
At an Italian wedding, this phrase is used to express congratulations to the bride and/or groom. It literally translates to "long live the bride and groom," and it is the ideal way to wish the couple a long and happy marriage.
Tanti auguri per una vita felice insieme! (For engagements)
If you know a couple who has recently announced their engagement, you can wish them a happy life together (many wishes for a happy life together).
This phrase is also an excellent way to congratulate a newlywed couple.
Buon anniversario! (For anniversaries)
The phrase "buon anniversario" (happy anniversary) is used by Italians to wish others a happy anniversary.
It is a straightforward phrase that can be used in both formal and informal settings. You can't go wrong with a simple buon anniversario the next time you want to wish your colleagues or close friends a happy anniversary!
Buon compleanno! (For birthdays)
What better way to brighten someone's special day than to wish them a happy birthday?
You can do this in Italian by saying "buon compleanno" (happy birthday). You can even sing the Italian birthday song "Tanti auguri a te" (happy birthday to you) if you are feeling extra festive.
Conclusion
You are now ready to express your joy for others' accomplishments after learning these common ways to say congratulations in Italian, whether it's an engagement, a graduation ceremony, or anything in between.
One important factor that you must have understood through this guide is the fact that you cannot use the same phrase to congratulate a couple on their weddings and to congratulate your colleague for her promotion. These phrases are highly contextual and you can seek guidance from an Italian teacher to learn different phrases and their contextual uses. A large number of people wonder is Italian different from Latin. To address queries like this, book your lessons with the highly professional and experienced teachers available at italki!
Find Your Perfect Teacher
At italki, you can find your Italian tutor from all qualified and experienced teachers. Now experience the excellent language learning journey!
Book a trial lesson