Wishing to get German fluency? How about getting fluency by learning German customs and phrases? Sounds fun, right? You can learn German online by looking at the customs and lifestyles of the locals. Learning how Germans wish one another on birthdays can surely take you one step closer to your goal.
There is a large number of phrases in German but their usage depends upon whom you are talking to. These phrases range from formal to informal patterns. In this article, we will guide you through some of the most common yet sweetest ways to say happy birthday in German.
Before getting into these phrases, it is important for you to understand a bit about the German birthday history and how Germans started to party. To learn a foreign language, it is important to know about the country's customs, rituals, and values. Doing so, will broader your perspective and will take you a step closer to your destination. You can learn German language patterns with italki.
italki is a great initiative to make you fluent in any language you want. It has a group of experienced and professional online German tutors that will give you customized lesson plans meeting your learning needs and requirements.
Find Your Perfect Teacher
At italki, you can find your German tutor from all qualified and experienced teachers. Now experience the excellent language learning journey!
Book a trial lesson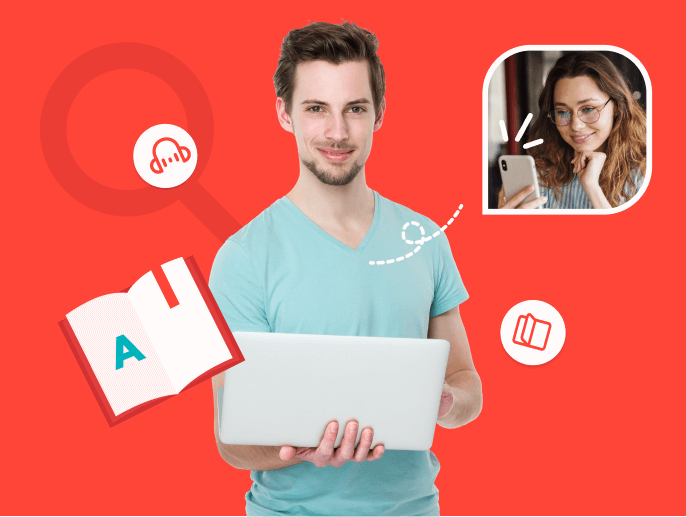 Just like other languages, there are several German language levels that you need to master in order to become fluent. Get involved with italki's language learning sessions and conquer all the levels.
Now let's get back to birthday wishes. Germans have an active hand in developing modern birthday celebrations. History shows the Egyptian, Greek, and Roman civilizations celebrating the birthdays of their Gods.
Happy birthday song in German
No birthday party gets completed without singing a happy birthday song. The German version of a happy birthday song is quite similar to the English one. If you want to take part in German birthday celebrations then it is essential for you to memorize this song.
Zum Geburtstag viel Glück! (Happy birthday to you!)
Zum Geburtstag viel Glück! (Happy birthday to you!)
Zum Geburtstag liebe _____ (Happy birthday dear _____)
Zum Geburtstag viel Glück! (Happy birthday to you!)
Phrases to say happy birthday in German
Alles Gute zum Geburtstag!
Translation: All the best on your birthday!
It is the most standardized form of birthday wishes. This particular phrase is suitable in all situations. You just cannot go wrong with this one. You can use this phrase to wish your friends, family, neighbors, and other loved ones.
Herzlichen Glückwunsch zum Geburtstag!
Translation: Heartfelt congratulations on your birthday!
This is a warmer version of wishing someone a happy birthday in German. This particular phrase can also be used for all the recipients. In fact, this phrase is a good option to wish someone with affection and concern.
Viel Glück zum Geburtstag!
Translation: Best of luck on your birthday!
This is one of the easiest ways to wish someone a happy birthday. It can also be used for all recipients.
Alles Liebe zum Geburtstag.
Translation: Much love on your birthday.
Now this phrase is a bit on the personal side. The word 'love' in this phrase is making it selective to use. This phrase can be used to wish your mother, father, partner, and close friends.
Von Herzen alles Gute zum Geburtstag.
Translation: From the heart, all the best on your birthday.
The use of the word 'heart' is making it quite personal. This particular birthday wish is restricted to the closed ones. It can be used to wish for someone you like a lot.
Ich wünsche Ihnen ein gesundes und erfolgreiches neues Lebensjahr!
Translation: I wish you a healthy and prosperous new year of life!
This particular phrase has a formal side. It is normally mentioned on birthday cards and can be used to wish bosses and colleagues.
Es lebe das Geburtstagskind!
Translation: Long live the birthday child!
This particular phrase is reserved for the younger ones. In fact, this phrase is mostly used by Oma (Grandma) and Opa (Grandpa) to wish their younger generations on their birthdays.
Viel Gesundheit, Glück und Zufriedenheit dem Geburtstagskind.
Translation: Much health, happiness, and contentment for the birthday child.
This phrase is also more likely to be used among family members. But, it can also be used for friends who are aging or are having a rough time. This phrase can be a good addition to wishing them and cheer them up.
Nachträglich alles Gute zum Geburtstag.
Translation: Happy belated birthday.
This phrase can be used to wish someone post their birthday (in case you missed the opportunity to wish them on time). Even the most thoughtful ones sometimes miss wishing people. So, this German phrase can help those to wish someone post their birthday.
Some important German words associated with birthdays
We have already covered the important German phrases to wish people on their birthdays. Now we will look at some of the most important words that are associated with birthdays. These nouns and verbs will help you to have a great party time.
Der Kuchen/die Torte
Translation: The cake
Cakes are the most important part of birthday celebrations. No birthday gets completed without a cake. You must memorize this German word so that you can easily order a cake for your loved ones.
Das Eis
Translation: The ice cream
We truly believe that ice cream is not just an ordinary food item, it is a necessity! There is so much variation in the flavors, for example, you can have das Vanilleeis (vanilla ice cream), das Erdbeereis (strawberry ice cream), or das Schokoladeneis (chocolate ice cream) on birthday occasions and make your moments memorable.
Die Kerzen
Translation: The candles
Birthday parties can never get completed without having candles on the cakes. Germans prefer to have a candle on the cake because they consider the candle's light "the light of life."
Die Luftballons
Translation: The balloons
Balloons are the main thing at birthday parties. The colorful balloons make the celebrations even more entertaining and fun-filled.
Die Einladung
Translation: The invitation
If you are planning to throw a birthday party, do not forget to send the Die Einladung to all your Gäste (guests).
Das Geschenk
Translation: The gift
Everyone loves to receive gifts and presents and they are an essential part of birthday celebrations. Germans are very thoughtful when it comes to giving gifts. They prefer to stick a personal note with the gifts, a bottle of fine wine, and something more individualized.
Schenken
Translation: To gift
You have already learned the word gift, now this is the verb associated with that word.
Aufmachen
Translation: To open
This is the word associated with the gift when you open it. Do remember that this word is one of that tricky trennbare (separable) verbs, so you need to make sure you break it in half. For instance:
Ich mache das Geschenk auf. (I open the present.)
Die Karte
Translation: The card
It is a common practice to attach a card with the gift. Just write on the card what you feel for the person and make their birthday memorable.
Die Party/Die Feier
Translation: The party
We have already learned that Germans like to party and birthdays are one of the best occasions to throw a party and to have a good time with friends, family and loved ones.
Prost
Translation: Cheers
Just look into the eyes of the person when giving or receiving a cheer, otherwise, it will lose its true spirit. Be prepared to receive a lot of cheer at your birthday party.
Dekorieren
Translation: To decorate
There is no party without decorations. The Germans appreciate well-decorated parties.
Conclusion
So now you know all the details associated with celebrating birthdays in German culture. If you are still wondering why learn German? You are missing the chance to get in touch with the language of millions of people.
Knowing the German culture will help you to get immersed with the natives. Knowing how to say happy birthday phrases, phrases used on different occasions, fruits in German, counting in German, and how to hold formal and informal conversations will help you develop the fluency required in the German language.
Book your lessons and start learning German in the most structured and organized way.
Want to learn a language at italki?
Here are the best resources for you!