According to recent linguistic studies, Italian is one of the five easiest languages to learn for English speakers. Their pronunciation, grammatical similarities, and close origins make English and Italian similar enough that a native English speaker won't have a hard time learning them.
In addition, English and Italian share plenty of words that are closely related: lotteria is Italian for lottery, and you can probably guess what "futuro" means!
How to learn Italian fast
Therefore, learning Italian should be a piece of cake if you speak English but you still need to learn the basics and perfect your accent just like anybody else!
There are plenty of ways to learn Italian: you can use educational books that will teach you the grammar of the language, and you can watch educational Youtube videos that will help you better your vocabulary and learn new words…
Also, watching movies and TV series or listening to Italian music will help you become more acquainted with the accent, the rhythm, and the stress patterns the language uses.
Our recommendation is to learn some basic expressions first to keep you motivated: if you are able to speak the language smoothly in a real-life situation, you will get a confidence boost that will help keep you motivated for a long time.
This will prevent you from giving up as soon as the going gets rough in your language journey!
There is also another trick that you can use, that will help speed up your journey to speaking Italian fluently: get a tutor. A tutor can be either a native speaker or an Italian teacher that will be able to converse with you, correct your mistakes, and help you along whenever you are falling behind!
Find Your Perfect Teacher
At italki, you can find your Italian tutor from all qualified and experienced teachers. Now experience the excellent language learning journey!
Book a trial lesson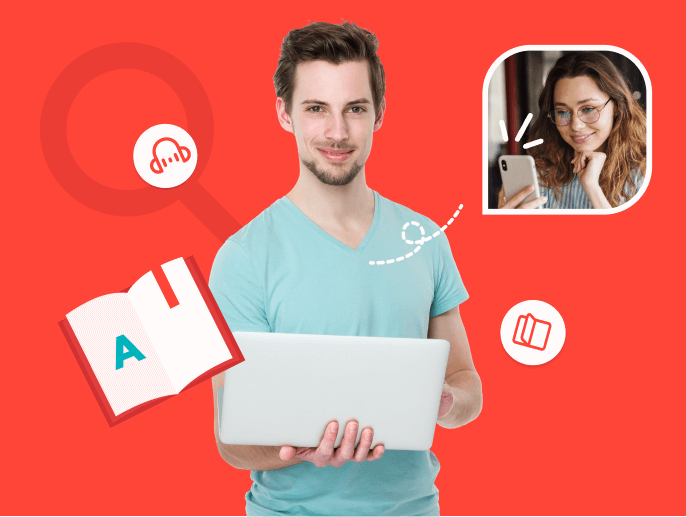 Learn Italian online with italki
italki is a language learning platform that helps you connect with Italian teachers and speakers, so you can learn faster and with more ease.
Through our platform, you will be able to book classes anytime anywhere you want: learn only whenever you have free time, and adapt your classes to your schedule. Not only that, but our friendly teachers and natives will adapt their classes to your skill level, interests, and hobbies to keep the lessons as engaging and entertaining as possible.
Want to learn a language at italki?
Here are the best resources for you!