Learning the Italian language is exciting and adventurous. Italian is the official language in Italy, so if your dream is to move to this beautiful country, you must be prepared and learn the language. No matter if you study Italian for work or just for your personal development, learning this beautiful language is an eye-opening and enriching experience. You'll discover a new culture, and learn about Italian art and food.
If these reasons to learn Italian sound good to you, continue reading this article and discover the best way to learn Italian on your own.
Prepare your mind and adopt the right approach
Before you start learning any foreign language, you should have the right mental approach to make your learning effective and successful. You cannot become fluent in the Italian language if you are not motivated and committed to learning. You must have the right attitude to boost your morale and find your drive when you learn Italian. That's why having the right mental preparation and approach is one of the best ways to learn Italian on your own.
Be clear about your motivation
To be mentally prepared, you should first be clear to yourself and answer "why" you want to learn Italian in the first place? What are your personal reasons to study the Italian language? What do you want to achieve?  Finding the answers to these questions can help you to stay focused and motivated along the learning process.
Don't be afraid of making mistakes
Another important element to consider is the fear of making mistakes. Never be afraid to make mistakes when you learn a foreign language. Making mistakes is a natural part of the learning process, and they are only necessary because you learn from them. Getting prepared to make mistakes when you study Italian and learning from them will help you improve and progress faster.
Be patient
And last but not least: be patient. Learning Italian requires time and a lot of effort. Set realistic goals and do not expect to become fluent in Italian in 3 months.
Having the right approach and mental preparation is without any doubt the best way to learn Italian on your own.
Listen to Italian speakers
This might not come as a surprise, but you will quickly improve your Italian by listening and speaking to native speakers as much as you can. You can start, for example, by searching for short, simple Italian videos on YouTube or podcasts on iTunes. Learning with the help of various audio materials will make you more productive and is one of the best ways to learn Italian on your own. You will get familiar with the most common phrases and will learn the basics of the language with ease. By listening to native Italian speakers will also learn how to pronounce Italian words correctly.
The biggest difficulty with this learning method is to stay persistent and not to get discouraged. Of course, at first, you will encounter many words and idioms that you won't understand or even hear correctly, but with time and practice, you will achieve fluency, just like the native speakers.
YouTube is a great place to learn on your own and perfect your skills. There you can find free Italian video lessons that you can watch and listen to in your free time. Moreover, many Italian teachers and tutors have their own YouTube channels that can help you learn Italian on your own.
Find Your Perfect Teacher
At italki, you can find your Italian tutor from all qualified and experienced teachers. Now experience the excellent language learning journey!
Book a trial lesson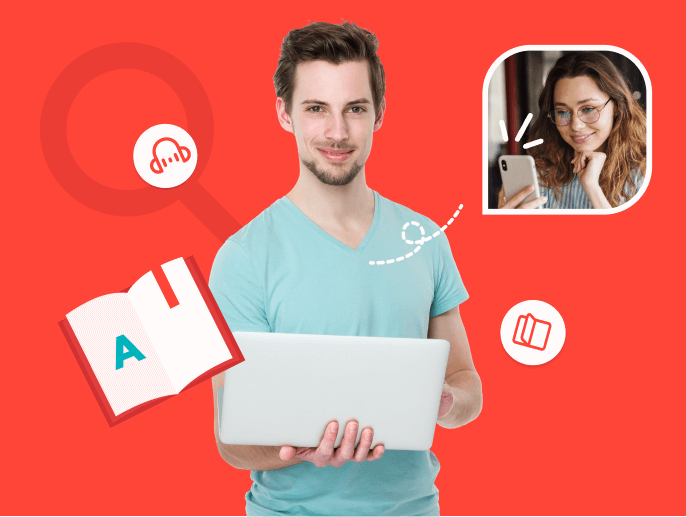 Speak Italian as much as you can
If you are interested in learning a new language, you have to show commitment. In this regard, you should practice Italian as much as you can and ignore your mistakes or your wrong pronunciation.
Online tutoring is a great solution for those who are serious about learning Italian and are looking to study and practice the language on a regular basis. By attending one-on-one lessons with a private Italian tutor, you will have the perfect opportunity to practice your grammar and speaking skills with a native Italian speaker. Moreover, you will find out that learning online is very affordable. You will enjoy learning Italian from the comfort of your home. That's why today thousands of people prefer online tutoring over traditional in-person language classes.
On italki.com you will find the best Italian tutor that will guide you through your language journey. Visit our website or mobile application, and will find more than 250 experienced Italian tutors to choose from. You can enjoy one-on-one online lessons on a flexible schedule at the time and place that are most convenient for you.
Make Italian friends
To learn a foreign language well, you need to use it as much as you can. You may have lessons every day, but if you don't practice what you've learned, you won't see an improvement fast. So, consider making Italian friends or finding language partners. This will help you to apply the language in new contexts and to build connections between the vocabulary and the grammar, that you already know.
You might already know Italian speakers in friends and family circles, or you can look for language exchange partners on specialized websites and learning applications. Italians, who are notoriously kind and warm-hearted, will appreciate the efforts you are making to learn their language. Your learning success will be inevitable. Your language exchange partners will also help you to improve your pronunciation.
Once you've mastered the basics of the Italian language from the books, it's time to go out of your comfort zone and look for real-life conversations with your new Italian friends! Engaging in real conversations is surely the best way to learn Italian on your own.
Read in Italian
If you've been learning the language for some time, you have gained a certain vocabulary. Keep it up and practice by reading Italian books and articles. Reading will help achieve fluency and practice the spelling of the different words and phrases that you've previously learned. It is believed that visual memory is always stronger than auditory memory. Therefore, reading in Italian is not only a good practice, but also the best way to learn Italian on your own.
Of course, at the beginning, you'll need Italian texts and materials that are easy to read. You can start with children's books or short and simple articles from Italian lifestyle magazines. You can also ask your Italian teacher or language parent for reading recommendations.
Find Your Perfect Teacher
At italki, you can find your Italian tutor from all qualified and experienced teachers. Now experience the excellent language learning journey!
Book a trial lesson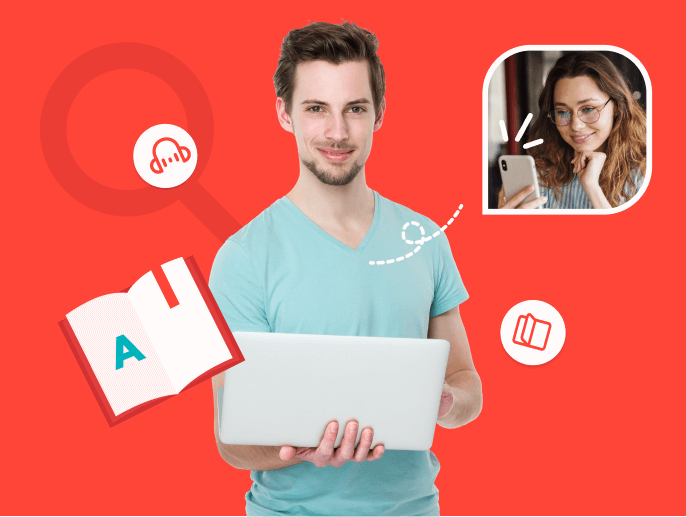 Learn Italian with the right materials
When learning a foreign language, it is essential to use the right study materials. For beginner learners, it's very important to use study books with audio tracks, so that you can read while you listen to the lessons. If you consider enrolling in an online Italian course, choose a website and a course that offer all the tools and materials to help you grasp the language effectively: text lessons, audio materials, interactive tests, flashcards, etc.
Immerse yourself in the language
You have probably heard about immersive language learning but may find it difficult to put it in place, especially if you don't live or travel in Italy. But actually, all you need is to find a place for the Italian language in your day-to-day activities. For example, you can switch the settings of your smartphone to Italian. You can also draft your shopping lists in Italian – this will help you to add more words to your active vocabulary and learn the Italian words for many objects from your daily life. Moreover, you can switch from watching local channels to Italian TV channels. You can also start watching Italian movies, which are well renowned and many have won international film awards. And to enhance your learning experience and make watching movies even more effective, you can download movie subtitles with translations from the Internet.
Conclusion
You already know that Italian is an exciting language to learn and that it can open up a world of new opportunities. Whatever your reasons for learning Italian are, you can always speed up your learning curve by studying on your own, and we hope that this article helped you to identify the best way to learn Italian on your own.
And if you still need some help with Italian, you can always get in touch with one of the Italian teachers and try 1-on-1 online tutoring on italki. Book a trial lesson today!
Want to learn a language at italki?
Here are the best resources for you!