Are you interested in learning the Japanese language but are concerned about the time it will take before you can understand the language on your own? Japanese is a complex language to learn and is very different from Latin and Germanic languages. The time one needs to learn this Asian language well depends on their motivation and on the number of hours they spend studying each week.
Keep on reading if you want to know how long it usually takes to learn Japanese online fluently.
You need time to plan and adapt your learning process
Before you start learning, you need to decide how you're going to study. Do you want to enroll in a Japanese language course, attend in-person classes, or work with a private tutor? Each learning method has its advantages and disadvantages. Take your time to assess your needs and decide what works best for you.
If you're considering studying with a private teacher or a tutor, italki is a good place to start. Our online platform puts you in touch with hundreds of Japanese teachers and online tutors from around the globe. In this way, you can easily learn Japanese online, regardless of your location and mother tongue. You schedule classes with your selected Japanese teachers online through one-on-one video lessons.
Find Your Perfect Teacher
At italki, you can find your Spanish tutor from all qualified and experienced teachers. Now experience the excellent language learning journey!
Book a trial lesson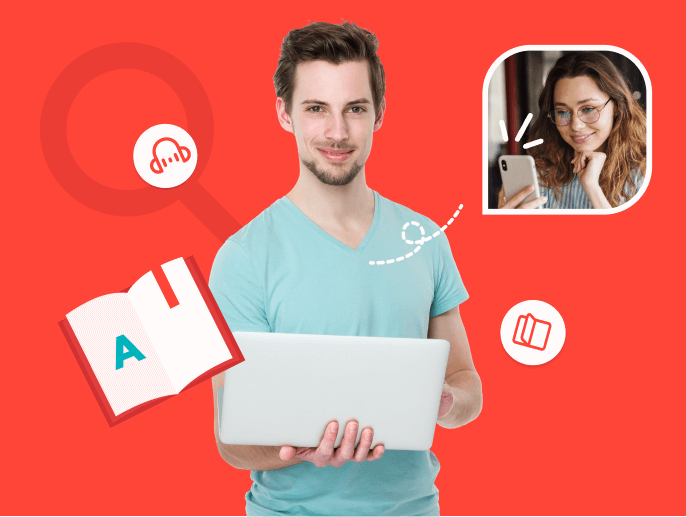 You need time to develop and adjust your study routine
After you've chosen the learning method or found a Japanese teacher, you'll need to develop your study routine. While some people prefer to follow traditional classroom methods, others learn better in a more informal setting. This means that reading and re-reading textbooks and notes may not be the best way for you to learn. You should see whether you learn better using online tools and applications or you study better with textbooks.
You'll also need to create your perfect study space. Do you study more effectively at home or in a library? Do you need complete silence or you're more focused with music playing in the background? At what time of the day are you most concentrated? Of course, you'll need time to develop the perfect study routine, but you'll learn more efficiently once done.
You will also need to decide how much time you can dedicate to Japanese learning each week. Consider that the more hours you commit to each week, the faster you will learn Japanese.
How long does it take to learn Japanese
But technicalities aside, how long does it take to learn Japanese?
Japanese has three different writing systems, including kanji, hiragana, and katakana. That's one of the reasons why it takes time to learn the language well. It may take you between 10-15 hours before you can master some basic Japanese words, verbs, and easy vocabulary. It will take another 40-50 hours before you can have basic conversations. You will be understood and will make short sentences using the Japanese words you have learned at this stage. By this point, you would have a good knowledge of elementary Japanese, and you'll be comfortable moving forward with intermediate-level lessons.
You need at least two years to achieve fluency
Going through, you'll find yourself more determined, and once you can speak 200-300 Japanese words, you'll realize that you've made significant progress. But if your goal is to reach fluency, you will have to dedicate much more time and effort. According to some teachers, it takes on average 88 weeks of regular lessons to master the Japanese language on a fluent level.
If you feel you want to learn faster and improve your proficiency in Japanese, consider enrolling in one-on-one Japanese lessons. On italki, you can easily find an online Japanese teacher and study at your own pace and according to your needs. Moreover, your private teacher will help you to converse on the topics of your choice fluently.
Want to learn a language at italki?
Here are the best resources for you!