There are numerous reasons to study Spanish. You may want to learn for work, personal development, or simply for fun. But there is one thing that will motivate you like nothing else: learning Spanish for travel. Knowing Spanish-speaking countries will make your travel experiences fun-filled.
Travel can be a huge motivator that can drive your Spanish to the next level, whether you have a trip planned soon or just think you might want to go to a Spanish-speaking country somewhere down the road.
In this post, we will look at 10 different countries with significant Spanish-speaking populations. Because of their large number, Spanish-speaking countries have a lot to offer. With so many options, you are bound to find one that fulfills all of your needs.
Studying abroad is a hugely popular way to travel abroad. Not only will studying abroad help you improve your Spanish, but it will also help you learn more about Spanish-speaking culture. It will help you grow as a person by providing you with the knowledge and skills that employers seek, or it will simply help you become a better language learner.
Working abroad also has noticeable advantages. You get all the benefits of travel while also earning money, allowing you to continue traveling indefinitely while also learning the language. Working abroad is also a great way to build your resume.
Before getting to different Spanish-speaking countries, it is significant for you to understand how to deal with different variants in the Spanish language.
How to deal with language variants
Spanish, like any other language, has dialects. What is common in one region may not be common in another. The most noticeable distinctions are between Spanish spoken in Spain and Spanish spoken in Latin America.
If you learned Spanish in school, you may have learned the vosotros (plural "you") form of verbs, but you probably haven't used it much. This is because it is only used in Spain.
However, there are differences within Latin American Spanish as well. Pronunciation and common phrases differ from place to place. As a result, it's always a good idea to research the language differences of the destination you are planning to visit and adjust your vocabulary and learn to type Spanish accents accordingly so you can speak and write Spanish confidently.
Details about 10 Spanish-speaking countries
Mexico
Mexico has an approximate population of 121,736,809 people. 98.4% of them speak Spanish.
Mexico is located in North America, just south of the United States. It is mostly desert, but it also has mountains, plains, and rainforests. Mexico, which is sandwiched between the Caribbean Sea and the Pacific Ocean, has an abundance of beautiful coastlines.
Beach lovers flock to resort towns like Acapulco, so start practicing your Mexican Spanish party phrases! Chichen Itza and Teotihuacán's historic pyramids offer an intriguing glimpse into Mexico's pre-Columbian history.
Spain
Spain has a population of approximately 48,146,134 people. 74% of them speak Castilian Spanish, 17% Catalan, 7% Galician, and 2% Basque. While Galician is similar to Castilian Spanish, Catalan and Basque are distinct.
These regional languages are spoken in and around Galicia (northwestern Spain), Catalonia (eastern Spain), and Basque Country (northern Spain). If you're more familiar with Latin American Spanish, you should brush up on European Spanish before visiting Spain.
Spain is located in Western Europe and has coasts on both the Atlantic and Mediterranean seas. Spain's eastern border is marked by the Pyrenees Mountains, which separate it from France.
Popular architectural attractions in Spain include Gaud's Sagrada Familia and the fortress/palace Alhambra. The beaches of southern Spain are also popular tourist destinations.
Colombia
Colombia has a population of approximately 46,736,728 people. The official language is Spanish.
Colombia, located on South America's northern coast, has access to both the Caribbean Sea and the Pacific Ocean. The Andes Mountains to the west and the Amazon rainforest to the south and east form its landscape.
The Amazon rainforest and beautiful beaches are popular, but historical cities such as Cartagena and Mompox also draw visitors. Hikers will also enjoy Ciudad Perdida's ancient ruins.
If you are planning to visit any of these Spanish-speaking countries, enroll yourself with italki's engaging lesson plans. With italki, you can learn Spanish online under the supervision of highly experienced Spanish tutors. You can also avail of the facility of a free trial lesson to assess the pace of lesson plans. Visit italki and start learning Spanish today!
Find Your Perfect Teacher
At italki, you can find your Spanish tutor from all qualified and experienced teachers. Now experience the excellent language learning journey!
Book a trial lesson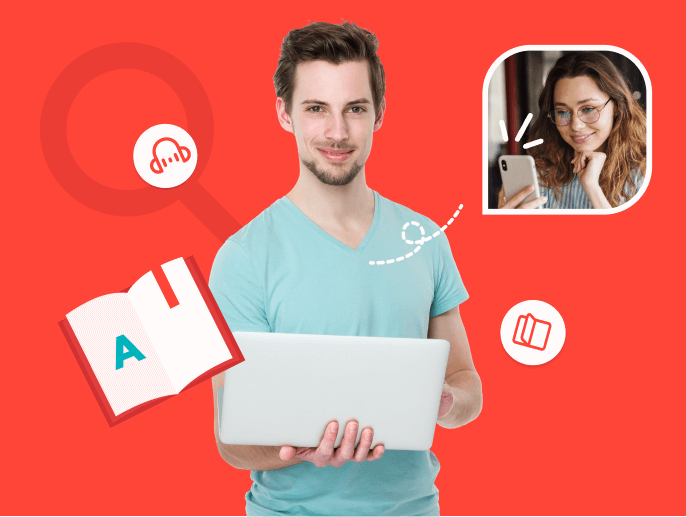 Argentina
Argentina has a population of around 43,431,886 people. While Spanish is the official language, several other languages are widely spoken, and it's worthwhile to learn what makes Argentinian slang unique.
Argentina is located on the southeastern coast of South America, with a long coastline along the Atlantic Ocean. It is bounded on the east by plains and on the west by the Andes Mountains.
Argentina's Ushuaia claims to be the world's southernmost city (more on that later), so it's worth a visit. If that doesn't pique your interest, you can also visit glaciers, vineyards, and the magnificent Iguazu Falls.
Peru
Peru has a population of approximately 30,444,999 people. 84.1% of these people speak Spanish. Other indigenous languages can be found in the mountains and rainforests.
Peru is located in western South America and borders the Pacific Ocean. The west is mostly desert, while the east is dominated by the Amazon rainforest. The Andes mountain range dominates the central region.
Machu Picchu, a well-known and spectacular Incan ruin, is located in Peru. There are numerous other beautiful ruins worth visiting as well. Visitors are drawn to the enigmatic lines in the desert known as the "Nazca Lines." The Amazon Rainforest and Lake Titicaca are popular destinations for nature enthusiasts.
Venezuela
Venezuela has a population of around 29,275,460 people. The official language is Spanish, but native languages are also spoken. This country is located in northern South America, on the Caribbean Sea/Atlantic Ocean. The Andes Mountains, plains, highlands, and the Amazon rainforest are all featured.
Angel Falls, the world's tallest waterfall, is located in Venezuela. Outdoor enthusiasts will also appreciate the sand dunes of Médanos de Coro National Park and the numerous beaches.
Chile
Chile has a population of around 17,508,260 people, with 99.5% of them speaking Spanish.
Chile is a long, narrow country located between Argentina and the Pacific Ocean. Needless to say, the west coast has a lot of coastlines. It is also bordered by the Andes Mountains to the east and the desert to the north. The far southern region, like Argentina, has its fair share of penguins.
Punta Arenas, Chile, claims to be the world's southernmost city with a sizable population (a claim that Argentina's Ushuaia disputes). Pucón is a popular tourist destination with lakes, activities, and a volcano to round things out. Deserts, lake regions, and glaciers await outdoor enthusiasts. Easter Island, a Chilean territory, is one of the world's most isolated areas, and you'll undoubtedly recognize the moai (giant stone heads).
Ecuador
Ecuador has a population of around 15,868,396 people, 93% of whom speak Spanish. Quechua, another native language, is also widely spoken.
Ecuador is located in western South America, flush against the Pacific Ocean, at the equator (hence the name). It contains Amazonian jungles as well as the Andes Mountains.
Quito, Ecuador, has the highest elevation of any capital city in the world and is in excellent condition. If you can handle the altitude, you could also visit one of the region's mountain villages. Montaita is well-known for its surf and nightlife. The Amazon is a popular destination for outdoor enthusiasts, as are the Galápagos Islands, where visitors marvel at the unique wildlife.
For fun, you can learn Spanish nicknames, if you want to get along well with Spanish native speakers and aspire to build ever-lasting relationships with them.
Guatemala
Guatemala has a population of approximately 14,918,999 people. The majority of the population speaks Spanish, with the remaining 40% speaking native languages.
Guatemala is located just south of Mexico and has coasts on both the Pacific and Caribbean oceans. It has both mountains and rainforests.
Tikal, a popular tourist destination in Guatemala, is the ruins of an ancient Mayan city with several unique structures.
Cuba
Cuba has a population of around 11,031,433 people. The official language is Spanish, and Cuban Spanish has its own distinct pronunciation, slang, and other regional differences.
Cuba is an island in the Caribbean Sea about 100 miles south of Florida. It's mostly flat, but the southeast has hills and mountains.
Conclusion
Old Havana, the city's well-preserved central district, is known for its old, picturesque buildings. There are also numerous beautiful beaches. These were the ten most noticeable Spanish-speaking countries, you can gather some more information about these countries before practically visiting them. You can also learn Colombian slang to create a good bond with native speakers.
Want to learn a language at italki?
Here are the best resources for you!