Traveling to a Spanish-speaking country and not knowing the language should be boring and, to some extent, dangerous for you. However, if you are learning the language, knowing how to say wishes in Spanish is very important. It would help you have a grasp of the language.
Learning a language is one thing and knowing how to place the words you have learned in the proper positions is another. As you continue reading, you would be given other ways to wish a person good luck in Spanish and when to use it in sentences.
Get help learning Spanish expressions
We are well aware that having the desire to learn Spanish is one thing and finding a good tutor or a good site where you can find a good tutor is another. Do not panic. All the help you need is right here.
italki is ever ready to provide you with capable Spanish tutors who will help you learn Spanish online in less than no time.
Find Your Perfect Teacher
At italki, you can find your Spanish tutor from all qualified and experienced teachers. Now experience the excellent language learning journey!
Book a trial lesson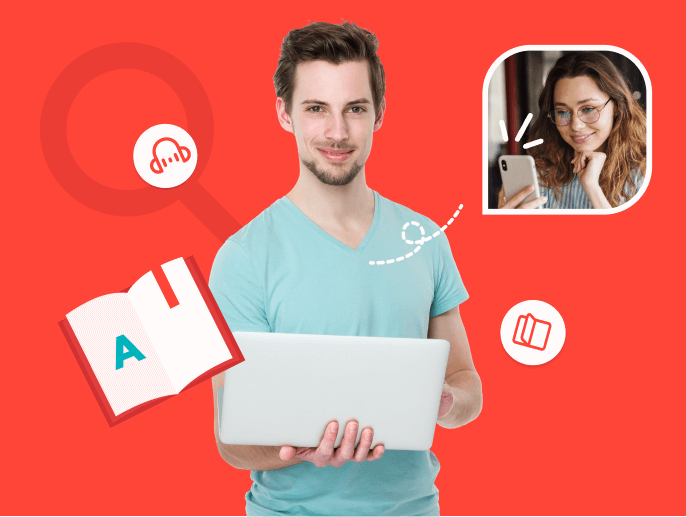 What is italki?
It is an online language platform that grants you the ability to learn any and every language from more than a hundred languages available with steady tutors ready to teach you at your convenience
Learning Spanish wish expressions would be simple for you if you use italki. You might not have the time to read all the words in an article similar to this, but you would love a video, one-on-one lesson with your tutors on italki. You can get the app to learn Spanish now on the play store.
Saying good luck in Spanish in more ways than one
The Spanish people do believe that wishing someone luck is very important as they believe that something terrible would bring something good.
What is good luck in Spanish
Buena suerte – Spanish for "good luck" is a basic Spanish expression for wishing someone luck. However, other wish expressions do exist aside from this, and they are;
Best wishes – Los mejores deseos
Wish you all the best – te deseo lo mejor
Good luck with that – buena suerte con eso
Best of luck – La mejor de las suertes for (feminine) and Lo mejor de las suertes for (masculine)
I wish you luck – te deseo suerte
Wishing you lots of luck – Deseándote mucha luy for (feminine) and deseándote mucho luy for (masculine)
Fingers crossed – dedos cruzados.
These are all direct translations of wish expressions we often use, but one thing about these Expressions is that they are used differently. They are either used in the masculine or feminine or differently when addressing people of different statuses.
When to use these wish expressions and how to use them
"Good luck" as Buena suerte
In Spanish, the basic expression to wish someone luck is Buena Suerte. The phrase is a widely used phrase that says just about everything.
For example: If you are getting off a bud and it is raining, you're about to walk in the rain. So, the shopkeeper may say, "Buena suerte!"
Are you going in for the competition?
Buena suerte!
Is today your first day at work?
Buena suerte!
It appears you are buying a new house, is that true?
Buena suerte!
Spanish cultural beliefs hold that you have the will to wish someone luck on anything. For example
Buena suerte con conseguir su admisión (Good luck with getting your admission)
¡Suerte con tus examenes! (Good luck with your exams)
¡Buena suerte en tu primer día de trabajo! (Good luck on your first day of work!)
"Best wishes" – los mejores deseos
los mejores deseos can mean the same as good wishes and warm wishes in different sentences. For example;
Al entrar en su nuevo hogar, tiene mis mejores deseos.
As you step into your new home, you have my best wishes.
Embajador, le expresamos nuestros mejores deseos de éxito.
Mr. Ambassador, our warm wishes for success go with you.
Nuestros mejores deseos siempre te acompañarán.
Our good wishes will be with you always.
"Wishing you all the best" – Le deseamos todo lo mejor
You can end your letter with " wish you all the best." It is a blessing statement also the same as "good luck" but used differently. It is used at the end of your letter to let your friend who is taking new steps know that, as she sets out on a new adventure, you hope she has the best possible experience.
You might sign your letter with a friendly send-off: – te deseo lo mejor "Wish you all the best."
You might want to put on some Spanish jokes to make the letter more informal since it is for a friend. Your letter should be so rigid.
Examples of some Spanish jokes are;
Le dije a mi esposa que aceptara sus errores y ella me abrazó.
I told my wife to embrace her mistakes, and she hugged me
Hilarious right?
Learn Spanish on italki
Join the global community of language learners today! Sign up for italki and start improving your language skills with native-speaking teachers from around the world.
Create an italki account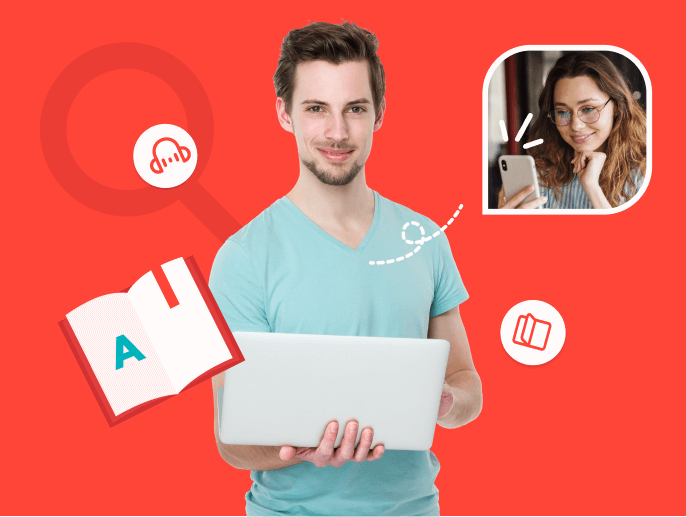 "Good luck with that" – buena suerte con eso
This is often used when a person is unsure about an action you have taken or is about to take. It is said often when a person is not too convinced about the step or action you are about to take. The person saying "I wish you good luck with that" means they are not sure you'll make it, or there's no guarantee you'll succeed, or you're on your own. To my ear, it comes off as a swift dismissal of whatever they are replying to. For example:
"I will audition for America's Got Talent next year."
And the person responds, "Good luck with that."
There is already a sarcastic feel to it.
Other examples;
¿Vas a pasar por la estación? buena suerte con eso
Going to pass by the station? Good luck with that.
Buena suerte al descubrir quiénes son tus padres.
Good luck with finding out who your parents are.
"Best of luck"
– La mejor de las suertes for (feminine) and Lo mejor de las suertes for (masculine)
It comes in masculine and feminine forms but is mainly said as Exito. Exito is translated from the word success and is used as a way to say good luck. For example;
Annabelle, la mejor de las suertes.
Annabelle, best of luck.
Y honestamente, la mejor de las suertes.
And honestly… best of luck.
Often, it may not be to wish someone luck but to explain how unlucky one has been with achieving something particular.
"I wish you luck" – te deseo suerte
Saying "I wish you luck" is formal and could primarily be used for elderly people but amongst friends, wishing a friend luck would require you to say Suerte. Still, Suerte can be used at any time and with anyone. It may depend on how you want to sound. For example;
I wish you luck in all your endeavors.
Te deseo suerte en todos tus empeños.
Deséame suerte para el examen.
Wish me luck on the exam.
"Wishing you lots of luck" – Deseándote mucha or deseándote mucha
The first is for feminine, and the second is for masculine. It is quite the same as "I wish you luck". The only difference is that "much" has been added to it. For example;
I am wishing you lots of luck.
"Fingers crossed" – dedos cruzados.
When a person crosses his or her fingers it is a way for them or to show that they are either sealing a conversation not to reveal it to another person or for hope that what they believe in would happen. Often, people believe that when they have their fingers crossed, good things would happen
One could say;
cruza los dedos, nadie debería escuchar esto
cross your fingers, no one should hear of this
los resultados están casi fuera. crucemos los dedos.
The results are almost out. Let's keep our fingers crossed.
Notice that some of these Spanish "good luck" expressions have masculine and feminine forms. To better master this, it would be wise to hop on the italki app to learn Spanish best.
Conclusion
Above, are some Spanish good luck wishes you can use either on travel or on the phone with your Spanish penfriend whom you would want to have a sense of support towards by encouraging them.
You can learn a thousand expressions with italki, but even better, you can learn how to type Spanish accents when you take your lessons with italki.
Want to learn a language at italki?
Here are the best resources for you!