Learning Spanish can sometimes be tedious and intimidating, especially for older learners. A classroom environment can sometimes take the fun out of the entire experience, making the learning process more difficult. What we want is for you to learn a language and enjoy the process, all on your smartphone. In this article, we will be delivering you the best app to learn Spanish for beginners in 2023.
These applications make learning fun and enjoyable. Applications such as italki allow you to study the language with online Spanish tutors or in the language community. Continue reading to find out applications you can use to top up your Spanish.
1. italki – The best Spanish learning app
italki is a language learning app that is unique for connecting learners to language teachers online. It is a Spanish learning tool available for Android and iOS devices. It also has a website that can be accessed through any browser.
Description
italki is a unique and easy-to-use language learning tool that can take your Spanish from zero to hero in no time. The app connects learners to available teachers online. The app was founded in 2007 and has since been the home of language learners, language enthusiasts, and professional instructors and teachers. The app is very credible, thanks to years of experience and recognition from big names such as the New York Times and the Business Insider.
Another thing that sets italki apart is that it is more than a language learning app; it is a social media platform where language enthusiasts can freely interact online with fellow students and a professional teacher of their choice. While it is believed that the app has a set of instructors and prepared lessons for learners, that is not the case. italki plays a facilitating role for professional instructors to connect with Spanish language learners. That means students can benefit from personalized study plans to suit their learning styles.
You can learn Spanish easily by instantly connecting with a teacher on italki based on your budget and needs. You also have the liberty to send your chosen instructor guidelines about what you want to learn and what areas of the language you wish to pay more attention to. On italki, you can connect with native Spanish speakers and take your Spanish to the next level.
Pros
There are thousands of teachers for learners to choose from.
italki has an active language learning community with useful free features.
There are trial lessons available for learners.
Offers have different price points to suit every budget.
Cons
italki has its virtual currency known as italki credits
The quality of teachers may differ, so we advise that you try several different teachers before choosing one.
How much do you get
With the free trial, learners gain access to some of the app's features for a time. They can also register for trial lessons with different teachers. To enjoy the features and services long-term, you would have to subscribe to one of the available packages.
Find Your Perfect Teacher
At italki, you can find your Spanish tutor from all qualified and experienced teachers. Now experience the excellent language learning journey!
Book a trial lesson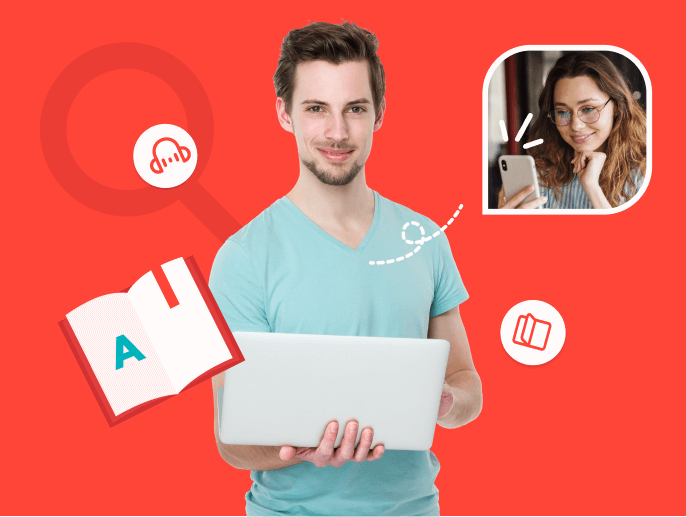 How to book Spanish lessons on italki?
italki provides a user-friendly platform that makes booking Spanish lessons a seamless process. Whether you're a beginner or an experienced language learner, here's a step-by-step guide to booking Spanish lessons on italki:
Step 1: Create an Account
If you haven't already, start by creating an account on the italki website or mobile app. You can sign up using your email address or social media accounts.
Learn Spanish on italki
Join the global community of language learners today! Sign up for italki and start improving your language skillswith native-speaking teachers from around the world.
Create an italki account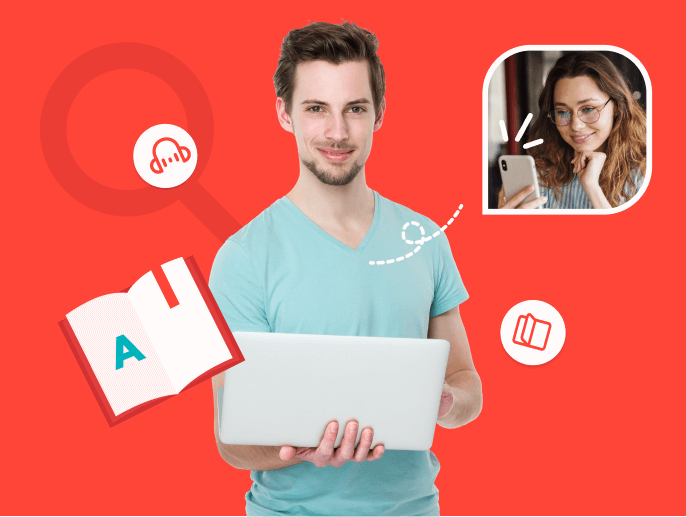 Step 2: Set Your Goals and Preferences
After creating an account, you'll be prompted to set your language learning goals and preferences. Indicate that you want to learn Spanish and provide information about your current proficiency level, preferred learning style, and schedule availability.
Step 3: Search for Spanish Tutors
Navigate to the "Find a Teacher" or "Teachers" section on the italki platform. Use the search filters to narrow down your options. You can filter by language (Spanish), price range, availability, teaching style, and more.
Step 4: Explore Tutor Profiles
Click on the profiles of Spanish tutors that match your criteria. Explore their profiles to learn more about their teaching experience, educational background, teaching approach, and any specialized areas they cover (such as conversational Spanish, grammar, exam preparation, etc.).
Step 5: Check Availability
On the tutor's profile, you'll find their availability for lessons. This includes the days and times they are open for bookings. Choose a time slot that works for you.
Step 6: Book a Lesson
Once you've selected a tutor and a suitable time slot, click on the "Book Trial Lesson" or "Book Lesson" button on their profile. Some tutors offer trial lessons at a reduced rate for you to gauge their teaching style before committing to regular lessons.
Step 7: Confirm Payment
After selecting a lesson, you'll be prompted to confirm the booking and make the payment. italki offers various payment options, including credit/debit cards and PayPal. Once your payment is confirmed, your lesson slot will be reserved.
Step 8: Attend the Lesson
As the lesson date approaches, make sure you're prepared for the session. Ensure you have a stable internet connection, a webcam, and any materials you and your tutor will be using during the lesson.
Step 9: Engage in the Lesson
Log in to your italki account at the scheduled lesson time. Access the lesson through the italki platform's video conferencing feature. Engage in the lesson, participate actively, and don't hesitate to ask questions or seek clarification from your tutor.
Step 10: Review and Continue Learning
After the lesson, you'll have the opportunity to provide feedback and a rating for your tutor. This helps other learners make informed decisions when selecting tutors. If you're satisfied with the lesson, you can continue booking sessions with the same tutor to further enhance your Spanish skills.
2. Duolingo
Duolingo is a Spanish learning tool available for Android and iOS devices. You can also access the web version of this application through any browser.
Description
The Duolingo Spanish application is divided into several study units dedicated to medicine, education, etc. Each unit is further divided into two types that is; tenses and others. Although Duolingo is not grammar intensive, it makes up for this with exercises in the other parts of speech.
The application's creators equip Each study unit with exercises that help you learn new words and build sentences from words you already know. The activities include multiple-choice questions, matching images to words, rearranging words to form sentences, etc. The app also contains stories that will help you practice Spanish comprehension.
Duolingo was created to make the learning process simple. If you give about 20 minutes of your time each day to studying using the app, you will have a grasp of the language in no time. That said if you are looking for a free app to learn the language, consider this. For more structured courses and in-depth grammar lessons, learn Spanish on italki.
Want to learn a language at italki?
Here are the best resources for you!
Pros
Learn the 1,500 essential Spanish words
The app allows you to set goals and measure progress
You can finish the lessons in about 5 minutes
The application is designed to teach you the most critical vocabulary of the Spanish language
Cons
Some sample sentences are strange and unrealistic
Over time, exercises begin to seem very repetitive
The app may become stressful due to constant reminders and pop-up notifications. The free version also has ads that may get in the way sometimes.
How much do you get
By downloading the application and signing up, you gain access to everything on the application for free. The creator promises that it will stay that way forever and has no intention of adding a fee. However, for a small monthly fee, you can access Duolingo Plus, where you'll be able to make use of all the features and enjoy an Ad-free experience.
3. Rosetta stone
Rosetta Stone provides learners with an immersive language learning experience. The application has both Android and iOS versions. The website allows you to access their services on a computer.
Description
Rosetta Stone differs from most Spanish learning applications available in the market. While most apps teach Spanish through English, Rosetta Stone creators designed the app to teach learners Spanish from scratch. The learning experience is immersive, letting you learn the language like a native speaker.
In addition to their unique teaching approach, Rosetta Stone has a feature that allows learners to schedule lessons with live teachers. This feature will be a plus for learners who enjoy talking to native speakers. That will be very useful for people who want to learn more than just the basics or polish their language. You can also benefit from a Spanish teacher online if you use iTalki's services instead.
Another impressive feature of the Rosetta Stone Spanish learning app is its speech recognition software. It has received much praise for being designed to recognize the pronunciation of non-native Spanish speakers. While their approach to teaching Spanish may be intense for some students, it is an excellent option for language enthusiasts.
Pros
Its style of teaching grammar is non-demanding
Rosetta Stone has an outstanding speech-recognition system suitable for non-native speakers
Complete Spanish immersion from the beginning of the lesson
Cons
The advanced content is not as advanced
For advanced students, the lessons may become repetitive
How much do you get
The demo account is free but only grants you access to the application for three days. To enjoy their features, you will have to subscribe to a monthly or yearly plan. A lifelong subscription will give you lifetime access to all the study materials available on their platform.
Conclusion
To those of you who may have found learning Spanish boring and tedious or couldn't find the time to enroll in classes, the solution is a click away. Duolingo offers you a variety of study materials, including exercises and games, for free. Rosetta Stone provides an immersive learning option to learn the language from scratch and benefit from Spanish teachers online.
For a more personalized study, italki offers you the opportunity to meet and interact with Spanish teachers and native speakers online. Learn Spanish by booking lessons with us at italki. Thank you for reading. We hope you found this helpful.