If you have finally decided to learn Japanese then how about taking the fun-filled road to reach your destination. Anime is one of the most widespread cultural outbursts in the sphere and it has the ability to assist you in your Japanese learning process.
The most remarkable part is the shift of learning from formal books and content materials to a form of art that is not only interesting but exciting as well. It can truly be a relief to switch from formal instructions to forms of art to learn Japanese. The best way to learn to speak Japanese is to keenly observe the cultural patterns of Japan and learn through its art forms.
Experts say that the use of graphics and anime has proven to be an effective way to boost the motivation of people to learn Japanese. These anime series are so captivating that urge the viewers to be able to understand them.
Now you must be thinking how is it possible to learn a language with anime series? We are here to minimize your ambiguity. In this guide, we will describe how to learn Japanese with anime.
How to Use Animes to Learn Japanese
The anime series with informal words, casual sentence formation, and casually used pronouns will urge the learner to listen to them carefully in order to understand their actual meanings. Know that in such a scenario the learner will try to pay more attention as compared to any training that normally happens inside the classrooms.
Keep in mind that anime series is no magic that can make you fluent in Japanese in no time. They can help you boost your learning process but they cannot act as the primary source of learning Japanese. So, you need to have a blend of formal and informal pieces of instructions to learn Japanese.
In this era of online modes of learning, the right strategy is to find an authentic platform to learn Japanese online and create an interesting mix of formal and informal instructional training.
Now you must be thinking about how to incorporate this form of art into your goal of learning Japanese. Learning Japanese with anime becomes easy if you consider the following tips.
Start looking for simple anime to learn Japanese only after getting two to three sessions of formal training. Do not look for the anime too soon because without the foundation you will not be able to understand anything.
While watching anime series write down all the informal words and casual sentences. Do not forget to generate notes for yourself, they will help you later.
Watch the anime series with subtitles on. It will help you understand and learn Japanese better.
Rewind the sections that you find hard to understand. Keep replaying them until you get their true meaning.
Below is a list of some of the most famous and simple anime to learn Japanese. Please know that there is no particular order in the list. You can make a choice based on your interest.
10 easy Japanese animes for beginners to learn Japanese
スケット・ダンス -SKET Dance
This anime series is high in terms of energy level. It is themed in high school and known as the school club. Their friends and colleagues come to them for help with all types of strange jobs, with some entertaining situations. This anime is based on standard school vocabulary.
It can be a great start for you to start your journey of learning Japanese through anime series. This anime, particularly, will help you improve your Japanese reading skills as it includes most of the kana characters.
スクールランブル – School Rumble
The featured character of this series is Tenma Tsukamoto. The theme of this anime is love. She tries to win the love of a bad boy in her school. This anime is a great description of handling love and friendship.
This anime can help you learn Japanese as it has a great number of casual talks used in friendships. You will need these kinds of conversations after getting to Japan in the future.
ドラえもん) – Doraemon
This particular anime series does not require an introduction. It features a child, whose name is Nobita. Nobita like most children faces childhood issues such as bullying, shaming, bad grades, etc.
The twist comes with the appearance of his robotic friend named Doraemon. Doraemon has all the super gadgets to help nobita. The language used in this anime series is very simple and easy to understand.
It mostly has common words that the Japanese use in their day-to-day conversations. So, it can be a great source to learn Japanese. This anime is super famous and Doraemon is even considered a cultural hero!
ポケモン – Pokémon
This particular anime series is here for a long time now. It has a large degree of emotional and motivational messages regarding friendships and determination to work hard. Over 300 Pokémon names will help you get entertained with a great mix of fun and information.
It also has complex Japanese words and sentences. It is feasible for you to learn the basic ones first so that you can successfully understand the advanced ones.
しろくまカフェ – Shirokuma Cafe
This series is super cute as it includes different animals having conversations with one another about their daily lives and problems. This series has widespread use of discourse that imitates normal conversations in Japan. For this reason, this anime series can be a good source for you to learn Japanese.
Try to watch this series with subtitles if you are a beginner. The animals are funny and immediately grab the attention of the younger audience.
けいおん – K-On!
This series is based on four high school girls who seek fame through their band. As the theme is based on art and music, there is a use of rich vocabulary that can surely help you with your Japanese learning journey.
This anime comprises 13 episodes so it can be a great program to binge-watch. Keep your subtitles on and try to understand the meaning of words and sentence formation at a deeper level.
約束のネバーランド – The Promised Neverland
This series has been the top-rated anime series of all time. It has multifaceted characters and attractive relationships among a group of orphans planning their escape. But the content of this series is for advanced learners. If you are a beginner you will not understand it well.
There is a complexity in the plotline of this anime. It is recommended to watch this anime after learning the basics of Japanese discourse otherwise you will not be able to understand it.
デスノート – Death Note
This series has the main character, named, Light Yagami, a teen mastermind who finds the Death Note. He is on a mission to kill all those people who he feels are not worthy with the final goal of making a utopia without crime.
Soon the smart Japanese police force begins the search for Light to end his rule of terror. The vocabulary used in this series is quite understandable for upper-level Japanese language learners. Watch this anime series with subtitles so that you can understand because you will learn a lot of new kanji in it.
ドラゴンボール – Dragon Ball
It is one of the longest series. Goku, the hero of the series, sets out to collect the seven wish-granting Dragon Balls. This series has a mix of martial arts and tournaments. Dragon Ball is appropriate for upper trainees and above in terms of vocabulary and cultural references.
探偵コナン – Detective Conan
The main character of this series is the most well-known investigator in Japan and appears in anime and manga as well as live-action TV shows. The vocabulary used in this series is mystery-based and has a mix of both formal and informal language.
There are many reasons to learn Japanese, you can travel to Japan with ease, interact with the natives and understand their culture and heritage. If you are looking for formal instruction help to seek primary training required to learn Japanese, you can seek guidance from online Japanese teachers.
Find Your Perfect Teacher
At italki, you can find your Japanese tutor from all qualified and experienced teachers. Now experience the excellent language learning journey!
Book a trial lesson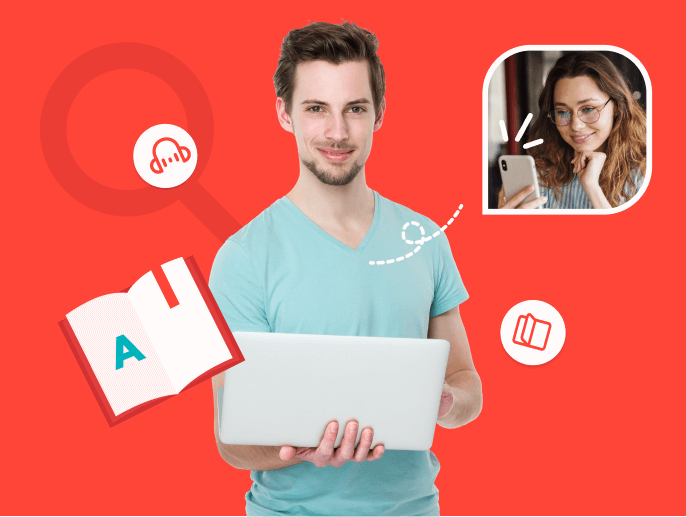 These instructors will help you kick-start your Japanese learning journey. The important point to remember is that you do require formal training to understand the basics of Japanese. Relying only on anime to learn Japanese will not serve the purpose.
Conclusion
Now, have you remembered the 10 anime series for Japanese learning? It's suggested that you copy the anime names and then search for them on YouTube or other video-sharing platforms. If you want to improve your Japanese language skills, you can also sign in to italki and book your favorite online courses. There are many native Japanese speakers and anime lovers there.
Want to learn a language at italki?
Here are the best resources for you!