Spain is one of Europe's most popular tourist destinations. Spain has beautiful beaches and a history that dates back centuries. There are also numerous Spanish culture facts that will entice you. Whatever type of traveler you are, the diverse country has something for you. Knowing some Spanish facts will help you navigate this beautiful country.
Historical facts about Spain
1. The Spanish Civil War is a prominent event in the history of Spain
The Spanish Civil War lasted from 1936 to 1939 and was fought in Spain. It all started when General Francisco Franco's army rose up against the government. The war ended with a Nationalist victory, and Franco became dictator of Spain.
2. A Spaniard wrote the First Modern Novel
The sun never set on the Spanish Empire before England conquered it. The Spanish established colonies in North and South America and the Philippines. With Spain in the middle, the sun was always shining somewhere in the Spanish Empire.
3. Madrid is home to the world's oldest restaurant.
A delectable and fascinating fact about Spain for foodies – The world's oldest restaurant is located in Spain. Guinness World Records has named El Restaurante Botin the world's oldest restaurant. It has been in use since 1725.
Botin is also well-known for its roast suckling pig. When in Madrid, make sure to try traditional Spanish cuisine at the world's oldest restaurant.
But before you get there, don't forget to learn Basic Spanish travel phrases to make your trip easier and memorable at the same time. These phrases can help you carry out Basic Spanish conversations if you are not fluent.
Amazing Spanish culture facts
4. Siesta is an important part of Spanish culture
The existence of Siesta is one of the most important and interesting facts about Spain that travelers should be aware of.
Every day, the Spanish take a siesta, which is traditionally a nap in the afternoon. The tradition has been passed down from generation to generation, but it is still widely practiced today.
As a result, it is very common for all businesses, including restaurants, to close for a couple of hours during the middle of the day so that everyone can rest. Ensure you get everything you need before Siesta, or else you may have to wait until after. This is a tradition that Spain is well-known for.
5. Love is displayed in various ways throughout Spain
Spain has the European Union's second-lowest marriage rate (Sweden has the lowest). However, Spanish couples divorce at a rate of 17%, which is significantly lower than in most Western countries.
Still, you can learn Spanish nicknames and terms of endearment to show your love and passion to those who matter to you. These small yet sweet gestures play an important part in bringing people closer to one another.
6. The National dish of Spain is Paelle
The Spanish national dish is one of the most important Spain facts for foodies to know. Paella is a Valencian dish that originated in the Valencia region. Rice, saffron, chicken, rabbit, and shellfish are used in the traditional dish. You may have seen this dish in other countries, but it is the national dish of Spain.
7. "La Tomatina" is a messy but entertaining tradition
La Tomatina, held in Bunol, near Valencia, is also known as the world's largest food fight. People will throw tomatoes at each other near the end of August. The tradition is said to have begun simply to relieve boredom, and it certainly does. This fiesta is one of the reasons Spain is famous.
8. Spanish dances are famous for their passion
One of the more fascinating facts about Spain is the people's love of life and fun. Expect to see dancers dressed in brightly colored costumes and dancing passionately for one another. The Paso Doble, Flamenco, and Copla are all dances you have probably heard of.
9. There are no public nudity laws in Spain
This is one of the more concerning Spain facts, which also reflects the country's open culture. You are not required to wear any clothing while in Spain. But it's unusual. Most people will continue to prefer to be naked only on nude beaches.
Spanish culture facts for kids
10. Spanish children expect a mouse, not the tooth fairy
Young Spanish children will hope to be visited by the mouse El Raton Perez instead of the tooth fairy. He appears in the majority of Spanish-speaking cultures around the world. If you leave him your tooth, El Raton Perez will leave you a small gift under your pillow.
Your Spanish friends may be unfamiliar with the tooth fairy character. Such fascinating Spain facts make you realize that seemingly obvious practices and icons from your home country are not universal.
11. The capital city is located in the heart of the country
Madrid is located in the center of the country, which is unusual for a capital city. Nonetheless, it is one of the useful facts about Madrid because it serves as a good starting point for exploring the country. The Plaza Puerta del Sol in Madrid is frequently regarded as the country's geographic center.
Fun facts for travelers
12. Spain is the fourth most visited country in the world
One of the interesting facts about Spain is the number of visitors. An estimated 58 million people visit a region of Spain each year. That is approximately 10 million more than the population of Spain (47 million).
13. Spain has the greatest number of beaches in the Northern Hemisphere
In Spain, there are over 8,000 official beaches. The Mediterranean Sea borders its mainland to the south and east, and the Atlantic Ocean borders it to the northwest.
14. Spain has a different meal schedule
This is important to remember about Spain, especially if you are used to eating dinner around 6 p.m.
When it comes to lunchtime around the world, the Spanish typically eat at around 2 p.m., which is on the later end of the spectrum. Then comes the important siesta. This means that most families do not eat dinner until after 9 p.m.
Some Spanish cities and towns do not have restaurants open for dinner until 8 p.m., so make sure to time your meals correctly so you don't go hungry.
These are some of the most interesting and fascinating Spanish culture facts that every learner and traveler must know. If you are about to visit Spain, we recommend you to learn Spanish first. Otherwise, you won't be able to understand half of the conversations during your trip.
Learn Spanish with italki
This amazing platform is ideal for those who want to become fluent Spanish speakers at a gradual pace. With italki, learning a new language is super easy and highly organized at the same time. Let's decode some of the most prominent features of italki to help you understand the learning practices.
Features of italki
Amazing Spanish tutors: You can find the best Spanish tutor online at italki. All of the instructors are certified teachers with years of experience. Most of them are native, so gaining fluency is necessary if you associate with them.
Flexible schedule: This platform works online and is famous for allowing learners to set their schedules. You can design your schedule, and don't forget to follow it.
Conversational learning practices: The availability of conversational Spanish tutors and their interactive teaching practices are the biggest strengths of italki. You can consult your tutor about your learning objectives and requirements, and he/she will guide you throughout the process, making Spanish learning easier.
Find Your Perfect Teacher
At italki, you can find your Spanish tutor from all qualified and experienced teachers. Now experience the excellent language learning journey!
Book a trial lesson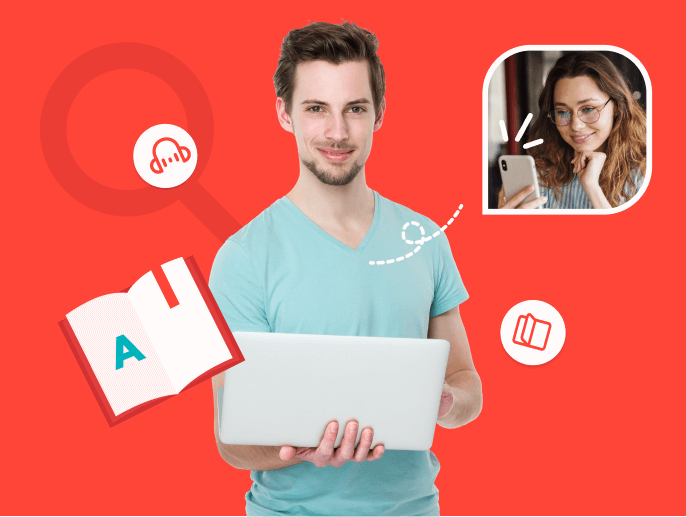 Customized lesson plan: You can have a tailored lesson plan based on your learning requirements and objectives.
How to get enrolled in italki?
Make your profile.
Enter information about your preferred learning style, schedule, mode, and so on.
Look for Spanish tutors: Go to the 'Find a Teacher' section and search for Spanish tutors. Review their profiles, including their experience, reviews, teaching styles, and so on.
Select your preferred tutor. To experience the quality of their learning sessions, you can book a trial session at a discounted price.
Establish your learning objectives in consultation with your tutor. Schedule regular lessons and adhere to them with zeal.
Participate in conversational sessions and read the instructor-provided material to improve your language skills.
Listen to the instructor's feedback and keep track of your learning progress.
FAQs about Spanish culture facts
Q. Is Spain a Constitutional Monarchy?
A. King Felipe VI has reigned over Spain since 2014. Democracy has existed since 1868. His position is more for show than for policymaking.
Q. Is same-sex marriage allowed in Spain?
A. Spain has a very progressive attitude towards same-sex marriage. Their Prime Minister, Mariano Rajoy, stated in 2016 that "marriage between people of the same sex is not a question of religion." It is a matter of justice."
Q. What is the event of 'Bulls chasing you' in Spain?
A. Every year in Pamplona, men dress in white and run through the streets in front of bulls. The "Chasing of the Bulls" can be dangerous, but it is still a lot of fun for those who participate.
Conclusion
Well! These are some of the amazing and interesting Spanish culture facts. Knowing about your target language's cultural insights is necessary to reach your desired learning destination.
If you want to become a fluent Spanish speaker, book your lessons with italki. Get your tailored lesson plan and stick to your goal till you achieve it. Good luck!
Want to learn a language at italki?
Here are the best resources for you!