Are you interested in learning German in three months? Let's decode some meaningful strategies to achieve this goal without compromising the quality of learning. Generate notes for yourself carrying all the tips and tricks of learning German in a reasonable amount of time.
Is it possible to learn German in three months? Yes. Although it is still a short time, you will learn at least a few words that will help you get through A2 fluently. That is why it is critical for language learners to begin as soon as possible in order to make the most of their time.
Tips for learning German in 3 months
We can get so caught up in the end result that we forget to learn German words naturally. With this kind of pressure, you might find yourself unable to use what you have learned in three months with native speakers.
In reality, three months of nonstop learning 50 new words per day will teach you at least 4500 German words. Now the question arises that how can we learn German in such a timeframe without compromising the quality of learning.
Let's look at some meaningful strategies to learn German in three months or a little more.
Manage your time wisely
Do you have enough time to learn your target language? Even at the B2 level, it will not take you a week to become fluent in German. It is simply not possible. To practice your language skills in three months, you will have to juggle memorizing vocabulary, using it in a sentence, and actually speaking to a native German.
When you only have 3-4 hours a day, if not less, time management is critical. If you want to become fluent in German, you need to manage your learning time very wisely otherwise, you'll not to able to achieve your end goal.
Learn German on italki
Join the global community of language learners today! Sign up for italki and start improving your language skills with native-speaking teachers from around the world.
Create an italki account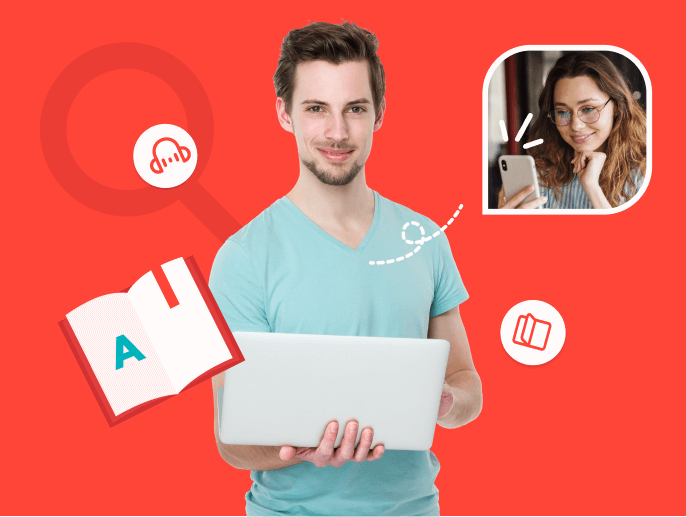 Learn practical German phrases first
Don't force yourself to learn difficult German words first. Start with the important gestures.  Learn the proper way to say please and thank you. That is one of the most important things you can do to make a good first impression on your German friends.
Begin by learning how to use the German article, then progress to learning German modal verbs.  Start from the basics and widely used German words and phrases. Make progress at a steady pace.
Look for free online learning resources
There are numerous online learning platforms that provide authentic and useful PDF lists for learning German vocabulary enabling you to learn German for free. It's understandable that not every German learner has the financial means to enroll in German classes.
However, be efficient in deciding which aspects of grammar and learning to prioritize. You may waste time learning from free resources if you can't even hold basic conversations with native German speakers.
Examine the German instructions for questions and tests. English speakers, in particular, must stop receiving instruction in pure English.
Enrollment in italki to learn German
No one can deny the importance of having an experienced and professional German teacher to get a hold of the language. Despite the abundance of online free material, no one can deny the importance of an authentic and budget-friendly online language learning platform.
Find Your Perfect Teacher
At italki, you can find your German tutor from all qualified and experienced teachers. Now experience the excellent language learning journey!
Book a trial lesson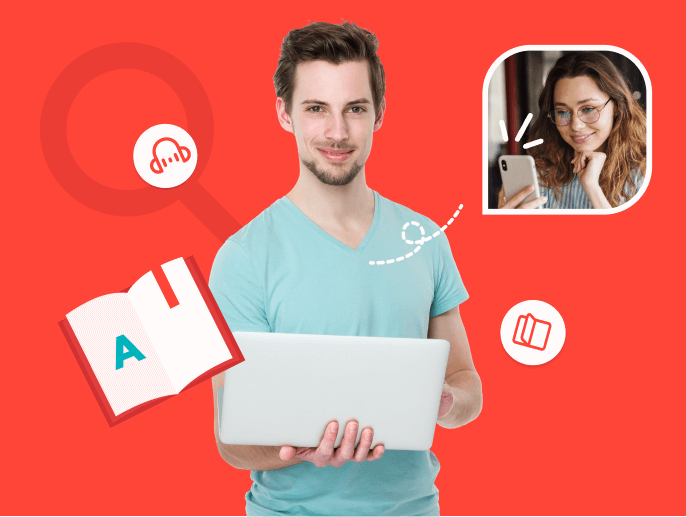 You can, now, learn German easily with italki. All you need to do is to visit the website. Select the instructor of your choice (learning style, learning schedule, and budget) and get started right away. This platform is extremely beneficial for those who have a busy lifestyle but they still want to learn a second language. Book your lessons today and end up being a fluent German speaker within a few months.
Observe what is relevant to you
Learning a new language should help you grow as a person. If you know that using vocabulary apps helps you improve your language skills, make it a daily practice. To fully practice your conversation and reading skills, it's best to combine all of the above-mentioned techniques with other resources and tools.
After spending some time learning German words, you will hear these words frequently as part of daily conversation examples. Because this is a lengthy list of words, you can look for additional online resources to supplement it.
Some prominent German words you will learn in three months
| | |
| --- | --- |
| das Jahr | year |
| das Mal | time |
| das Beispiel | example |
| die Zeit | time |
| die Frau | woman, wife, Mrs |
| der Mensch | human being, man |
| das Kind | child |
| der Tag | day |
| der Mann | man |
| das Land | land, country, state |
| die Frage | question |
| das Haus | House |
| der Fall | fall, case |
| die Leute | people |
| die Arbeit | work |
| das Prozent | percent |
| das Hand | hand |
| die Stadt | city, town |
| der Teil | part |
| das Problem | problem |
| die Welt | world |
| die Recht | right, law |
| das Ende | end |
| die Schule | school |
| die Woche | week |
| der Vater | father |
| die Seite | side, page |
| das Leben | life |
| die Mutter | mother |
| der Grund | reason, basis |
| das Auge | eye |
| das Wort | word |
| der Geld | money |
| die Sache | thing, matter |
| die Art | type, kind |
| der Bereich | area, region |
| der Weg | path, way |
| die Stunde | Hour |
| der Name | name |
| die Geschichte | history, story |
Be confident in terms of your learning
Don't be afraid to converse with native speakers. Even if you are a beginner, don't be afraid to search for forums with other German students and native speakers. Your fluency goals should not exceed what you can do in a week. In short, be realistic about your observations of how you learn.
Finally, the more you practice the more you learn. Don't be afraid about making mistakes. Mistakes are part of the learning process. Consider how you are doing after a month of German. Are you able to converse with a native German speaker for at least 2 to 3 minutes?
What about going to a German restaurant and ordering? Or, if you are at home, have you tried watching German films or listening to German music? Linguists recommend that you have at least A1 to A2 fluency after three months.
Topics to talk about in German at A1 level:
– Introduce yourself, where you came from, etc.
– People and hobbies
– Languages and countries
– German alphabet and German numbers
– Workplace
– Activities during your free time
– Travel accommodations/hotel booking
– Map of your city
– Food and drinks/ordering at a restaurant
Topics to talk about in German at A2 level:
– What you do daily (Daily schedule)
– Shopping
– Local employment, office, workplace, school, etc.
– Computer terms
– Appointments, booking, etc.
– Weather and seasons
– Travel terms, countries
– Transportation
– Home, living, wellness
– Health and medical terms
It does not have to end at the A2 level. You can begin learning the B1 level immediately after finishing the A2 level because you will be introduced to past subjunctive, reflexive verbs, and other topics about German verbs. We recommend that you review your A1 to A2 level for about 1-2 weeks before moving on to the B1 level to maintain your pace after 3 months.
Concluding thoughts
In this guide, we have discussed some practical strategies to learn German within three months. You need to take advantage of different learning tools and techniques to get the best output possible. Use online resources to learn new German words and their pronunciation.
If you want to learn German online, get yourself enrolled with italki without any further delay. With engaging learning practices, you will learn German within no time.
Want to learn a language at italki?
Here are the best resources for you!