Good English TV series can be extremely addictive. With the 11 captivating TV shows listed below, you can begin watching top-rated British dramas, comedies, and thriller series that have millions of fans worldwide.
In this post, we will highlight some top-rated British dramas, comedies, and thriller series that have millions of fans worldwide. But before that, if you want to learn English online, try reaching out to italki. The italki English teachers are the best instructors you can find online that are not only budget-friendly but also have years of experience.
Find Your Perfect Teacher
At italki, you can find your English tutor from all qualified and experienced teachers. Now experience the excellent language learning journey!
Book a trial lesson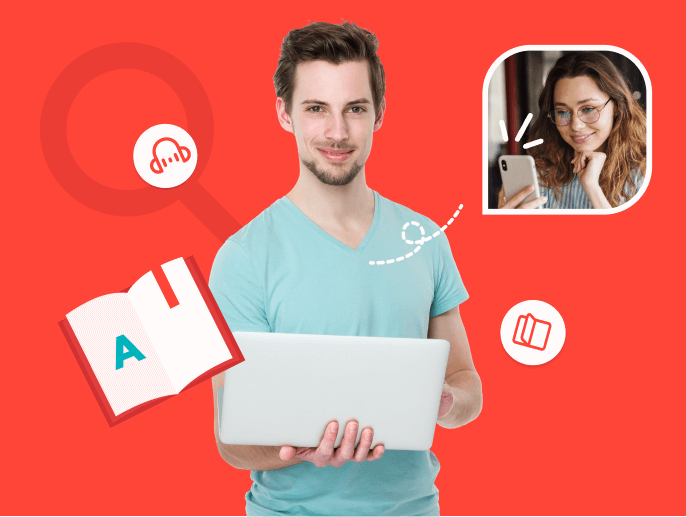 Best English TV series
"Doctor Who" (1963-present)
"Doctor Who" is probably the most well-known British science-fiction television series. It has been on the air since 1963, when it was first produced by the BBC (British Broadcasting Corporation), and has had 13 Doctors (played by different actors).
"Doctor Who" has a large and dedicated fan base, which is sometimes referred to as "Whovians." You can join the debate over which actor played him best by watching a couple of episodes from any season.
"Sherlock" (2010-2017)
In this series, Sherlock Holmes is constantly pitted against his arch-nemesis, James Moriarty, in a mental and intellectual battle. He has the assistance of his friend, army doctor veteran Dr. John Watson. Sherlock's main strength is his inductive reasoning, which allows him to reach an accurate conclusion simply by observing details that most people overlook.
"Black Mirror" (2011-present)
"Black Mirror" is a creative and often unsettling show, with each episode telling a distinct story centered on distinct characters and ideas. All of the stories are linked by a common theme: a future in which technology has unintended consequences for people.
Although the show does not take place in our current society, each episode will make you reflect on humanity's current state. What impact will technology have on our lives in the future? What would people be willing to do to gain notoriety or to defend their beliefs?
Each episode will leave you with many new things to think about, as well as a feeling of unease.
"Sex Education" (2019-present)
This hilarious British comedy follows Otis, an awkward teenager attempting to fit in at high school. He has to deal with all of the typical challenges of a young man, such as finding a girlfriend and, well, not being awkward.
It doesn't help that his mother is a well-known sex therapist. Fortunately, he has his best friend Eric to assist him in resolving his issues. Eric has his own issues because he is openly gay and is interested in cross-dressing, but he comes from a traditional family.
Otis and a new friend begin giving sexual advice to his classmates for a fee.
"Line of Duty" (2012-2021)
This series is extremely popular with both British and international audiences. It's also one of the highest-rated dramas of all time. Most police dramas before it focused on the cops as the good guys trying to catch criminals, but Line of Duty was among the first to flip that script: what if the cops are corrupt as well?
The show is fantastic because each season focuses on a different story. As a result, you will understand why some police officers become corrupt and how difficult it is to apprehend them.
"Dracula" (2020)
The mini-series "Dracula" is only three episodes long. The plot is based on Bram Stoker's original novel. The story begins in a haunted castle in Eastern Europe. Dracula, on the other hand, travels through time and west toward the United Kingdom. You will have to keep an eye on it to see how this works.
Claes Bang, who plays Count Dracula in the series, does an outstanding job. The character is endearing and astute. In this story, his adversaries are Sister Agatha Van Helsing and her descendant Dr. Zoe Van Helsing. Don't worry if this sounds confusing. When you watch it, everything will make sense.
"Downtown Abbey" (2010-2015)
Downtown Abbey is a critically acclaimed and award-winning British historical drama. It is a very entertaining show that focuses on the characters and their growth throughout the series.
The show spans more than ten years, following the lives of residents of a country estate as they witness major historical events such as the Titanic's sinking, World War I, and the outbreak of the Spanish Flu. Although this is a drama, it is suitable for the majority of audiences: The show is rated PG, which means it is only inappropriate for very young children in the United Kingdom.
"Peaky Blinders" (2013-2022)
Thomas Shelby, played by Irish actor Cillian Murphy, is the leader of the Peaky Blinders crime family in Birmingham. The Peaky Blinders are known for wearing typical working-class flat caps and concealing razor blades beneath them, allowing them to use a quick weapon in a street brawl.
This show is full of action and intrigue because the Peaky Blinders gang is always striving for more power. They begin as a small gang in Birmingham and eventually spread throughout the world. However, a determined law officer continues to pursue them in a mission to restore order to Birmingham.
Apart from this, you can play games to learn English. These activities offer fun and learning at the same time. Look for fun games to learn English vocabulary words and phrases.
"The IT Crowd" (2006-2013)
This comedy, which debuted in 2006, followed three IT (information technology) employees at the fictional Reynholm Industries. Roy and Moss are the original IT staff, with Roy constantly attempting to avoid work and Moss being technologically brilliant but socially awkward. Jen, their manager at the start of the series, who doesn't know much about technology but got the job by bluffing, joins them.
The show successfully showcases dry British humor in the workplace, and it was later adapted into a German version.
"Top Gear" (UK) (2002-present)
Top Gear is a popular British television show that focuses on automobiles.
The original version of the show from the 1970s took a more traditional approach, focusing on explaining car features. The updated 2000s series made its car reviews flashier, putting cars through various stunts. For example, they could race one car against another or even invite celebrities to drive it around a specially designed track for the show.
The outcomes can be unpredictable, as when one driver drove his car into a ditch. Episodes have also been held all over the world, with the scenery adding to the excitement.
"Derry Girls" (2018)
Derry is a Northern Irish city known for its beautiful walls, green fields, and troubled political history. "Derry Girls" takes place in the 1990s. The Troubles were a conflict between Ireland and the United Kingdom at the time.
Despite its serious appearance, "Derry Girls" is a very lighthearted and funny series. There are some references to this difficult time, but overall, "Derry Girls" features four friends who are a misfit group. The characters find themselves in a variety of amusing situations, but their friendship and support for one another remain strong.
Frequently asked questions
Q. Is it possible to learn English by watching TV shows?
A. TV can help English students improve their listening comprehension, vocabulary building, and even conversing skills. You practice listening to words and phrases in context when you watch a movie, for example. The visual cues assist you in understanding unfamiliar vocabulary and expressions.
Q. Is watching television shows a good way to learn a language?
A. Learning a language by watching movies or television shows improves your listening skills. You develop a sensitivity to accents, diction, slang, varieties, pronunciations, dialects, and so on. It allows you to quickly learn new idioms and techniques for expressing new ideas. It also aids in the retention of the words you are attempting to learn.
Conclusion
There are numerous genres to choose from, so pick one that you believe you will enjoy the most. If you decide to watch a drama, keep in mind that most dramas are intended for more mature audiences due to the serious themes that they contain. You can improve your English listening by watching these dramas and series.
Now that you have got a few English TV shows to get you started, make some popcorn and start binge-watching. Choose one of the above shows and don't forget to bring a pen and paper. You can also look for BBC English learning to explore different learning opportunities for yourself.
Want to learn a language at italki?
Here are the best resources for you!