To be fluent in the language, you have to undergo Spanish listening practice. Practice is crucial when it comes to mastering a second language. This guide will explore eight effective websites to help you improve your Spanish listening skills.
Spanish listening practice resources
Level: Beginner
This blog contains listening lessons for everyday situations. Transcripts accompany the conversations, allowing you to see what is being said while also listening to the words. The coursework becomes more difficult as the lessons progress. This is ideal for beginners or anyone who wants to brush up on their Spanish basics.
Level: Intermediate
This website provides a variety of Spanish listening practice options. There are videos from five Spanish-speaking countries, indicating that the native speakers are diverse. Not every Spanish dialect sounds the same, and accents and idioms vary depending on location.
3. LibriVox
Level: Intermediate
LibriVox takes books that are already in public access and converts them into free e-books and audiobooks for everyone to enjoy. Each book includes a brief author biography, individual audio files for each chapter, a download option, and a link to the online text, which can also be printed.
If you think this method is too complicated for entire books, you can always download the audiobooks and listen to them passively while commuting, cleaning your house, or relaxing on the beach.
Level: Upper Beginner to Intermediate
This is a great option if you're an upper beginner or intermediate student who wants to practice listening to Spanish news but isn't quite ready for the speed of actual newscasts. News in Slow Spanish provides real news that is spoken at a slower rate than typical conversations. If you have trouble hearing the audio, a transcript is also available.
Level: Intermediate
Gritty Spanish is a street Spanish course that will introduce you to the fine art of Spanish cursing through Spanish from Latin America, Spain, and New York. Because everyone else is too afraid to get real, you will hear Spanish that you won't hear in any other course.
But be warned as this course is intended for adults who are comfortable with politically incorrect topics and vulgarity. There is also a censored version available for the more sensitive language learner.
Level: Intermediate
This website lets you join a practice group, select one of the lesson plans provided, and begin listening. The live conversations are either face-to-face (if everyone lives in the same area) or via voice chat.
Members of the group take turns speaking and leading discussions, and they offer gentle corrections on pronunciation, grammar, and other issues.
7. "El Primer Café" (The First Coffee)
Level: Advanced
"El Primer Café" might be a good place to practice your Argentine accent. This daily podcast focuses on politics, economics, business, and society, so you will struggle to understand what is said if you are not an advanced learner.
Other topics, such as sports, nature, and travel, are also covered, but the focus is on Argentina and the rest of the world.
Level: Advanced
Telemundo provides Latin American telenovelas, news, children's programming, and sports programming in Spanish. The website's video section contains hundreds of short clips on topics such as business, sports, economics, famous people, politics, health, cooking, and exercise, among many others. These brief clips typically last between one and three minutes.
Because the videos are so short, you can use them for active listening and shadowing micro sessions whenever and wherever you want.
If you want to become fluent in Spanish, several strategies can work for you, but no one can deny the importance of Spanish listening practice. The more you listen, the more you learn.
Tips for effective Spanish listening practice
To practice Spanish listening and improve your comprehension skills, you must change your technique and focus solely on active listening. Active listening is the process of paying attention to what you are hearing. There are numerous techniques you can use to practice and improve your active listening skills, but here are six specific ones you can use right away to see results:
1. Choose material according to your level
Choosing topics that interest you is important because it will make your practice sessions more enjoyable, but if you choose audio for beginners when you are an advanced learner, you will not learn anything.
Similarly, if you attempt advanced material while struggling with the beginner level, you will become frustrated and give up. Choose audio that is a little bit above your level. The ideal scenario would be a brief clip from which you can grasp 60-70% of the information. That way, you will have 30% to work with.
2. Take notes during your listening sessions
While listening for the first time, take notes, summarize what you hear, identify grammar constructions, and write down new words without pausing as much as possible. Examine your notes after the audio has finished. Look up the words you didn't understand, review the grammar rules you didn't understand, and go over all of your notes again.
3. Listen to the clip again
Then, go back and listen to the clip again, paying close attention to the words and constructions you worked on in the previous step. Without looking at the audio transcript, you should be able to understand roughly 90% of what is being said.
If you still have trouble grasping the main points, repeat the previous three steps until you can summarize the entire clip in one or two sentences.
4. Practice pronunciation
Then, practice pronouncing the words in the audio by shadowing. Shadowing is when you repeat after native speakers without pausing the audio (even if you don't understand everything they say).
Listen to the audio as often as necessary, and practice your pronunciation until you are comfortable to record yourself shadowing. Then, listen to and analyze it to determine where you can improve.
5. Listen to one last time
If you have the transcript, read it while you listen again. If you followed the previous steps correctly, you should be able to understand the entire fragment with just one final listen, but don't be discouraged if it takes two or three.
What matters is that by the end of your active listening session, you understand everything from the clip you chose.
6. Develop cultural insight
Listening to a podcast that teaches you about the history and culture of a specific Spanish-speaking country will also serve as listening practice. You will notice cultural differences that you hadn't noticed before. You will also have plenty to talk about with your Spanish exchange partner.
You can also explore Spanish translation apps to understand concepts you don't get. Using multiple learning resources is highly recommended to expand your Spanish-speaking skills.
Learn Spanish with italki
Learning Spanish takes time, but you can progress faster if you have the right guidance. If you want to learn Spanish, italki can be a good option for you because of many reasons:
Online mode of learning: With massive technological advancement, learning online is a feasible option to save time, cost, and energy. You can book your lessons online in italki and start learning Spanish at home.
Increased flexibility: You can exercise flexibility by taking the lessons at your desired time and schedule. It is a great feature of italki, giving a sense of liberty to its learners.
Experienced tutors: Once you visit Italki's website, you can search for a suitable online Spanish tutor from a long list of instructors. All the teachers in italki are highly professional. You can select the one that meets your learning requirements.
Find Your Perfect Teacher
At italki, you can find your Spanish tutor from all qualified and experienced teachers. Now experience the excellent language learning journey!
Book a trial lesson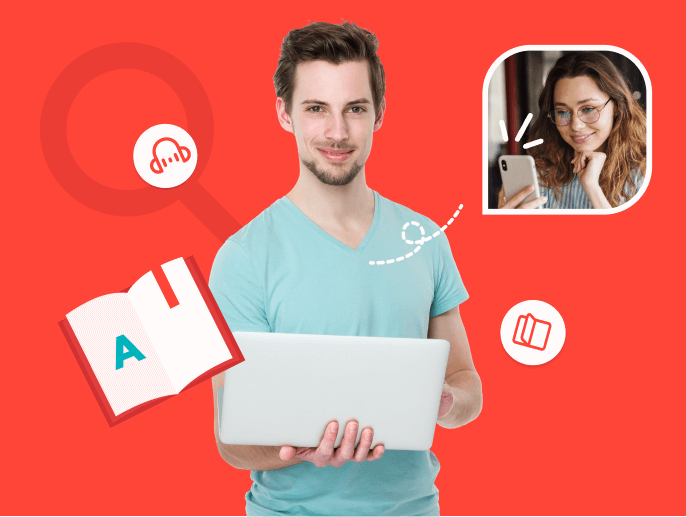 Updated learning material: The learning material provided during sessions is relevant, updated, and engaging. Learners are required to participate in practice exercises based on real-life situations.
Conversational classes: The more you interact, the more you learn. Learners are required to participate in conversational Spanish classes. This mode of learning helps improve the confidence required to speak a second language in public.
The enrollment procedure at italki is quite simple. Follow the steps below to book your Spanish lessons:
Visit italki
Make a profile for yourself
Fill in all of the required information
Navigate to the 'Find a Teacher' section
Use the filter to find a Spanish teacher
Check the reviews provided by previous learners
Select the teacher who best meets your needs
Schedule a trial lesson at a discounted rate to evaluate the learning method
Follow the tutor's instructions
Request feedback
Keep track of your progress
Frequently Asked Questions
Q. What is the 'Shadowing technique' to practice Spanish listening?
A. Shadowing is when you repeat after native speakers without pausing the audio, even if you don't understand everything they say.
Q. What is the difference between active listening and passive listening?
A. Passive listening is one-way communication in which the receiver does not provide feedback or ask questions and may or may not comprehend the message sent. Responses that determine that you understand what the other person is trying to tell you about his or her experience are examples of active listening.
Q. Does listening help in language learning?
A. Yes. Listen to the audio as many times as necessary, and practice your pronunciation. It is an effective strategy to boost language learning.
Conclusion
Spanish listening practice is essential to improve overall language skills. It helps you build vocabulary and pronunciation like native speakers. The more you engage in active learning, the more exposure you get.
Explore italki to find the best professional guidance. The tutor at italki will help you learn through customized learning plans that meet your requirements and goals. Visit the website today!
Want to learn a language at italki?
Here are the best resources for you!