Traditional Spanish food is popular for its taste. For centuries, many iconic Spanish foods, such as paella and natillas, have brought friends and families together. Amazing food can be found throughout Spain, from the mountains in the north to the salt-aired coastal towns in the south. Explore some great traditional Spanish dishes for your next trip.
We highly recommend adding these 7 divine foods to your must-try list on your next trip to Spain. These dishes are heavenly and tasty and can be found throughout Spain.
Paella
Paella originally came from the lovely city of Valencia. It's a Spanish rice dish made with a special type of rounded rice. The most common variation is paella de marisco, or seafood paella.
Paella dates back to the 10th century. Rice was first introduced to Spain by its Muslim populations. However, it wasn't until the nineteenth century that the traditional paella recipe gained popularity. Spaniards living just outside of Valencia were the first to enjoy Paella Valenciana.
Paella is prepared in a shallow, large, circular pan that cooks perfectly over an open fire. As a result, paella is ideal for feeding large groups. The olive oil base of paella gives the rounded rice its iconic golden color. It is then traditionally seasoned with rosemary and saffron.
Many of the other ingredients have been used throughout history. Chicken, rabbit, duck, and even snails were used in the original paella recipe. However, with the abundance of fresh seafood from the Mediterranean, seafood paella has recently become very popular.
Shrimp, muscles, fish, and other meats like smokey chorizo are all popular ingredients in the dish. The combination of the hearty warmth of the rice and the tender meat of the seafood is heavenly. It is a traditional Spanish dish that you must try.
Once you visit Spanish-speaking countries, you will probably come across this dish at different restaurants.
Tapas
Tapas are famous throughout the world, and visiting a tapas bar is highly recommended. Tapas are a type of small snack or appetizer that is popular in Spanish cuisine. However, it is through the experience of tapas that this food truly ignites Spanish culture.
Tapas, as we know them today, were first coined by Spanish innkeepers in 18th century Spain, despite their Roman origins. The innkeepers wanted to provide food to travelers passing through and staying at their inns.
However, only a few of them could write or communicate in multiple languages. As a result, innkeepers would serve sample dishes of popular Spanish dishes and let the traveler decide what they wanted.
Tapas can now introduce you to a world of enticing flavors and delicate textures. The menus at most tapas bars will provide you with a variety of options. You get to choose what you want and how many dishes you want.
Spanish chorizo with a smokey crunch. Iberian ham has a silky texture. Crispy battered squid bites. All of these little delicacies are wonderful experiences in their own right.
Jamon Iberico
Jamon Iberico, or Iberian ham, is famous for its deep pink color and delicately smooth texture and is among the most delicious in the world. This cured ham is made from the Black Iberian pig, which is bred in the Iberian region.
Curing the ham is a time-consuming and delicate process. When butchers receive the ham, they liberally salt it before drying it for several weeks. After the ham has been rinsed, it is dried for several weeks. The curing process can then finally begin.
Jamon Iberico can be aged for up to two years. While the process is time-consuming, it is essential to the ham's intense flavor and smooth texture. Iberico ham is popular all over the world. From simple sandwiches to elaborate tapas spreads, this is a popular Spanish dish.
If you are planning to visit Spain and wish to learn Spanish, enroll yourself in italki. You can learn Spanish online with italki in the comfort of your home. Here, professional Spanish tutors will help you learn basic Spanish sentences that you can use while visiting Spanish restaurants.
Find Your Perfect Teacher
At italki, you can find your Spanish tutor from all qualified and experienced teachers. Now experience the excellent language learning journey!
Book a trial lesson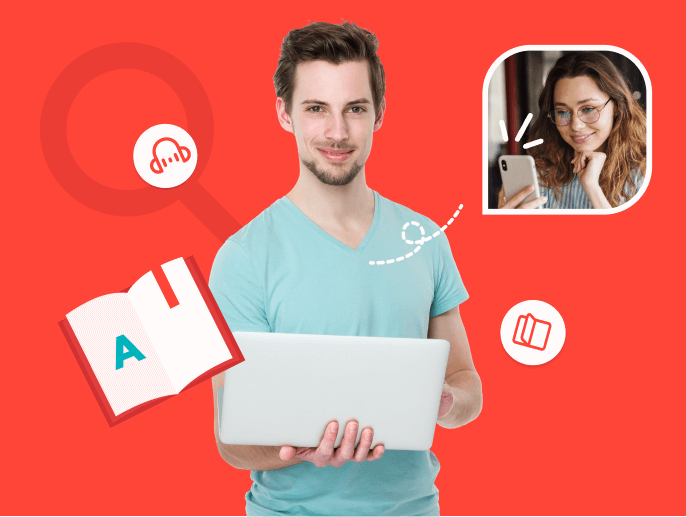 Patatas Bravas
Some of the best foods on the planet are extremely simple. That is certainly true of a plate of crispy, filling patatas bravas. These delectable white potato dishes are commonly served as tapas in tapas bars.
Surprisingly, potatoes have only been consumed in Spain since the 1500s. Prior to the Spanish conquest of the Inca Empire, Europeans did not consider potatoes fit for human consumption and instead fed them to animals.
However, the Thirty Year's War and years of famine pushed Europeans to the brink of famine. They started eating potatoes because they were starving.
Recipes involving potatoes became more daring and creative over time. The cooking method is the key to the moreish flavor of patatas bravas. The white potatoes are cut into cubes and fried in oil.
Once the golden cubes of potato are in the dish, Spanish chefs squeeze or drizzle a hot or spicy sauce over them. Patatas bravas are incredibly tasty due to their comforting, crispy texture and the explosion of heat from the sauce.
Spanish tortilla
A true Spanish culinary staple. Millions of people across the country adore Spanish tortillas. The recipe is straightforward. Cubed or sliced potatoes and sliced onions are sautéed in olive oil until soft.
After draining the potato and onion mixture, whisk it in a bowl with the eggs. Finally, the mixture is placed in a pan and slowly grilled on both sides. Tomás de Zumalacárregui, general of the Carlist army, is said to have invented Spanish tortillas.
During the siege of Bilbao, the general devised the recipe as a means of quickly and easily feeding his troops. The beauty of Spanish tortillas is their versatility. They can be served warm or cold, as an appetizer, or as a main course.
Gazpacho
Gazpacho is a cold soup made from a variety of delicious raw Spanish vegetables. Gazpacho, a staple of Spanish cuisine, is extremely popular during the summer. In the baking Spanish heat, its cold, vibrant flavor is so refreshing.
Gazpacho is thought to have been introduced to Spain by the Romans centuries ago. However, it wasn't until the nineteenth century that gazpacho became famous for its blood-red color.
Gazpacho is a simple dish to prepare. It entails chopping and dicing raw vegetables, blending them in a food processor, and straining the liquid. The soup's consistency is determined by the amount of time it is blended.
While tomatoes are widely used in gazpacho recipes, many other ingredients are also used. Cucumbers, watermelon, avocados, and other native fruits are among them.
Some Spaniards like to garnish the top of the soup as a finishing touch. Tomatoes, peppers, and cucumbers are frequently used. A delicious Spanish dish that is ideal for cooling down after a day in the sun.
Croquetas
Croquetas, another popular tapas option in Spain, have a crunchy texture and delicious fillings. Croquetas begin life as a flavorful dough. There are numerous variations and fusions to try.
Croqueta fillings like Serrano ham or cheese are very popular. Some people will add different vegetables to the mix. Others will add onions, garlic, and spices to make the flavor more intense.
The dough is rolled into small cylinders after it has cooled slightly. The delicious bite-sized treats are then dusted with flour, egg, and breadcrumbs. They are then fried in hot olive oil. This results in a delightfully crispy first bite, followed by the softer flavors of the dough rolling along your taste buds.
Croquetas are a delicious appetizer that complements any tapas order. They're filling and hearty, and you will keep coming back for more.
Frequently asked questions about Spanish food
Q. What is interesting about Spanish food?
A. Spain's culinary traditions rely on an abundance of locally grown vegetables and fruits as well as meats and poultry. Seafood and fish are popular in coastal areas. Other popular foods are cheeses, eggs, beans, rice, nuts (especially almonds), and bread.
Q. What is the most important food in Spain?
A. Paella is considered to be a national dish of Spain. If someone asks you to name the top 3 Spanish dishes, your first thought most likely will be Spanish paella. This widely worshiped Spanish rice dish is the all-time most famous dish in Spain.
Q. What are Spanish eating habits?
A. Spanish eating habits are healthy. Their diet consists mostly of fruit, vegetables, whole grains, pasta, rice, and olive oil, with a moderate amount of cheese, wine, yogurt, nuts, fish, eggs, poultry and pulses, and meat thrown in.
Conclusion
Keep this list of traditional Spanish food with you so that you can have delicious cuisines. You need to become fluent in Spanish while ordering your food like native speakers. In fact, it will boost your confidence to speak Spanish.
Try learning different phrases such as saying good luck in Spanish so that you can have Spanish conversations with utmost confidence and grace.
Want to learn a language at italki?
Here are the best resources for you!